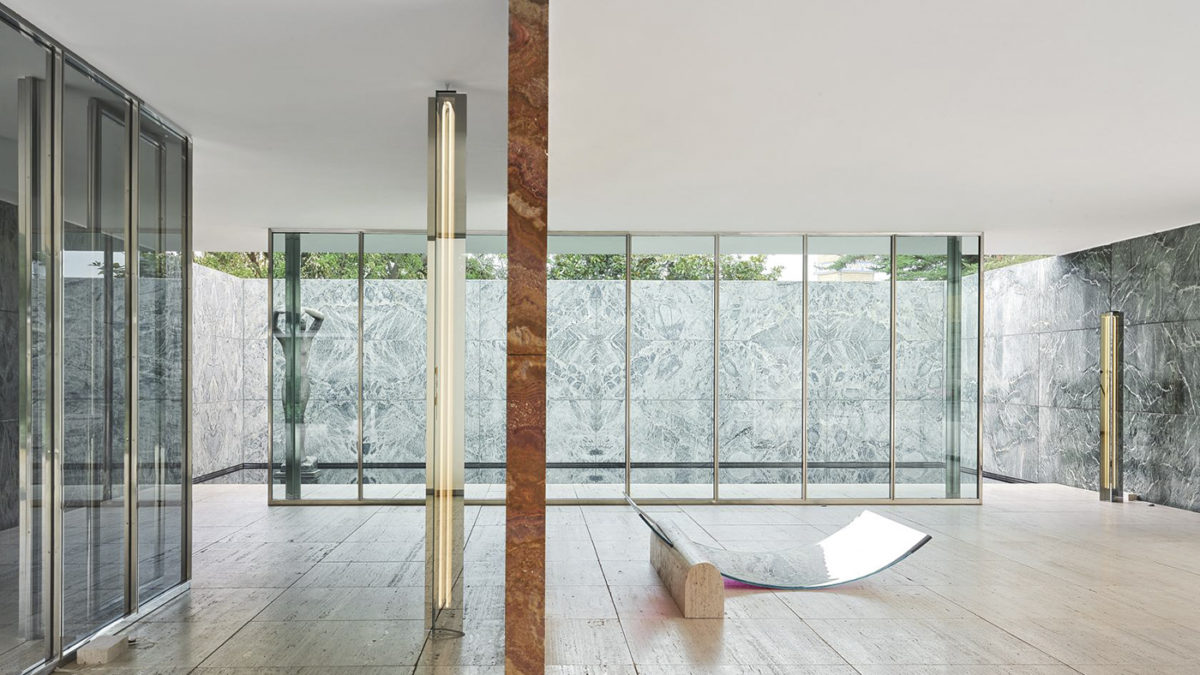 Sabine Marcelis is a designer living and working in Rotterdam. Raised in New Zealand, she studied industrial design for two years at Victoria University of Wellington, and continued her studies at the Design Academy Eindhoven, where she graduated in 2011. Since graduating, she has been working within the fields of product, installation and spacial design with a strong focus on materiality.
No Fear of Glass is the first institutional solo show featuring limited edition pieces by Sabine Marcelis for Side Gallery, presented at the Mies van der Rohe Pavilion in Barcelona. This is the first time Fundacio Mies Van de Rohe has opened its doors to a designer to stage an intervention.
The title of the exhibition responds to 'Fear of Glass', the book about Mies van der Rohe's Barcelona Pavilion by Josep Quetglas. Mies van der Rohe was famously asked to not use too much glass in the pavilion, Marcelis's works in turn are only produced from glass; pushing the materials limits to its extreme.
Sabine Marcelis ́s works confront Van der Rohe's Masterpiece with tenacious perception: two chaise longues, one wide the other narrow are composed by a slice of layered curved glass seemingly extracted from the onyx wall, which appears to float above the ground, as the base is perceived as a continuation of the Roman travertine floor. The material and structural sensibility of the chaise longues are a perspicuous reflection of the designer's desire synthesize the pavilion's modern architecture and functional design. The pieces are carefully ergonomically considered as well as taking their scale from the pavilion.
Visit Sabine Marcelis' page to see more projects!
C