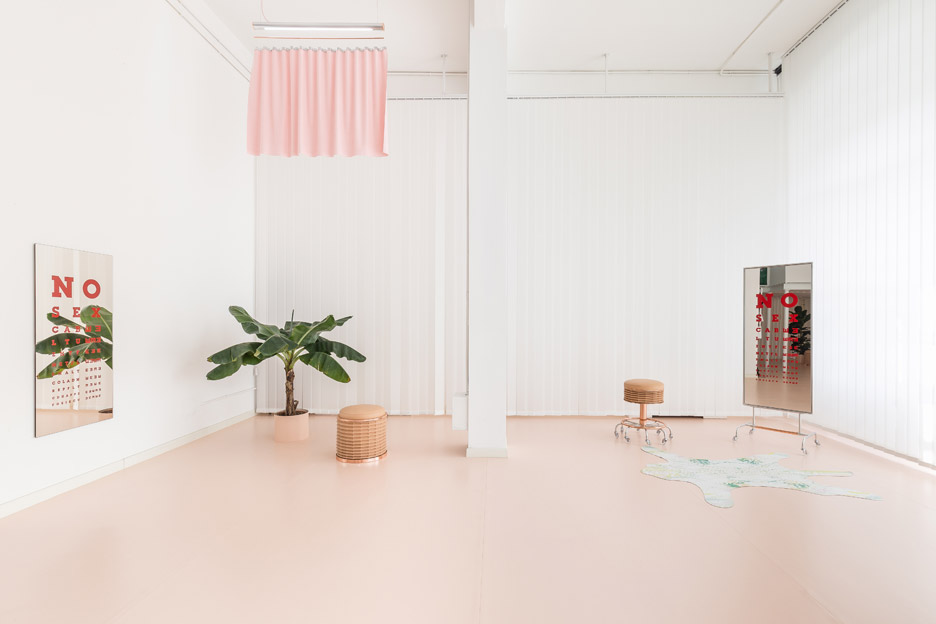 NO SEX, ATELIER BIAGETTI_ #MDW16
The designer Alberto Biagetti and artist Laura Baldassari described No Sex exhibition as "a sort of innocent pleasure house or even a happy clinic" where people might go to receive treatments or cures to reestablish their sexual equilibrium.
"It could be a 'detox' treatment or even to 'retox', it depends on each individual – Biagetti Told Dezeen – It could simply be a place to cleanse oneself of the external bombardment of sexual references from the media… It is a little corner of a sort of transcendental or futuristic paradise which gives us a sense of liberty and of clean, fresh unprejudiced equality. " The designers see design as a reaction against a world where sex is difficult to escape. They claim that virtual sex is taking over from physical sex, and the body has become an "object of manipulation and excess".


Photography is by Delfino Sisto Legnani and Marco Cappelletti, courtesy of Atelier Biagetti.
(via dezeen)