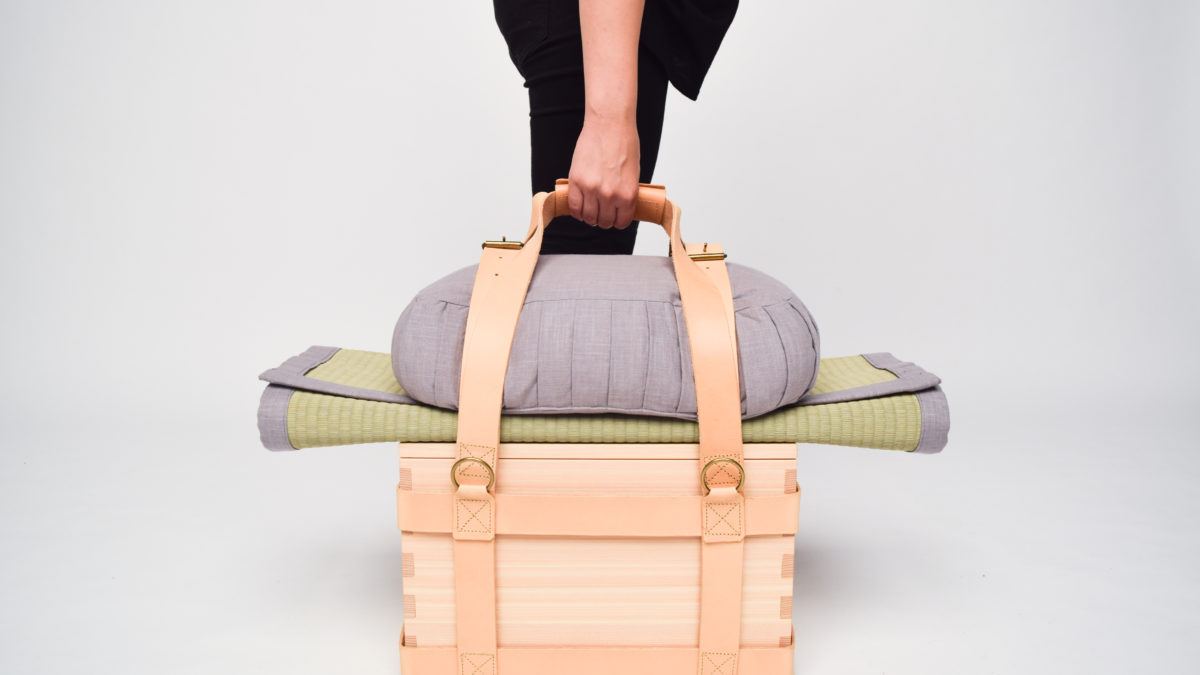 NOMADIC LIFE_Gerardo Osio
Gerardo Osio is a product design brand founded in 2013 by Gerardo Sandoval Osio. He graduated from Universidad Autónoma de Nuevo León and he has already gained a place in exhibitions as Generación DECODE 2014, Generación DECODE 2015, Abierto Mexicano de Diseño and Tokyo Design Week 2016.
One of his latest project is Nomadic Life, a selection of objects to rediscover the sense of belonging to a place that we tend to loose due to our lifestyle. Inspired by Japanese culture and traditional crafts, this collection aims to make a statement of how Japanese culture and traditional crafts can solve the problems of shrinking living spaces and nomadic lifestyle by bringing their simplicity, practicability and essence of their two main religious philosophies (Buddhism and Shinto) to these contemporary living phenomena. This project was made in collaboration with six different Japanese traditional craft workshops, all the objects are hand made by the craftsmen in Kyoto, Fukui and Okayama.
The collection is composed by: the Hako (wooden box), made from japanese cypress wood with traditional japanese carpentry; it is inspired by a traditional Japanese box used by Buddhist monks named hakozen, where they store the essential items to have a meal. It was made in collaboration with Mr. Mori from Washitaka. / The Goza (tatami mat), made from igusa straws with traditional tatami weaving; the greenish color of the igusa will turn yellow with time and it also provides a nice natural smell of grass. Made in collaboration with Mr. Miyake from Kurashiki Gozaya. / The Zafu (Japanese cushion) is made form cotton with traditional cushioning manufacture; inspired form the traditional cushion used in Zen meditation, this cushion was designed to be used not only for meditation or sitting, but also as a pillow to rest. Made in collaboration with Mr. Shuichi Kato from Platz. / Copper tableware made with japanese traditional metal hammering and polished by hand. This tableware change in color as it gets older, inspired by the appreciation for the simple, the impermanent and the transient, philosophy present in both Buddhist and Shinto religions. It was made in collaboration with Mr. Asano from Heian Bijou / Kami flower vase and the Kami candle and incense holder,are both inspired by Shinto religion; they were made in collaboration with Mr. Kondo from Shakudani Natural Stone and Mr. Shuhei Hasegawa from Hasegawa Dairiseki.
Special thanks for the projects goes also to Sensei Kentaro Yamamoto, Sensei Yoshito Nakano, Kyoto Institute of Technology, JICA and CONACYT.
Visit Gerardo Osio's page for more projects!
All Rights Reserved to WeVux and Gerardo Osio
Please seek permission before using.