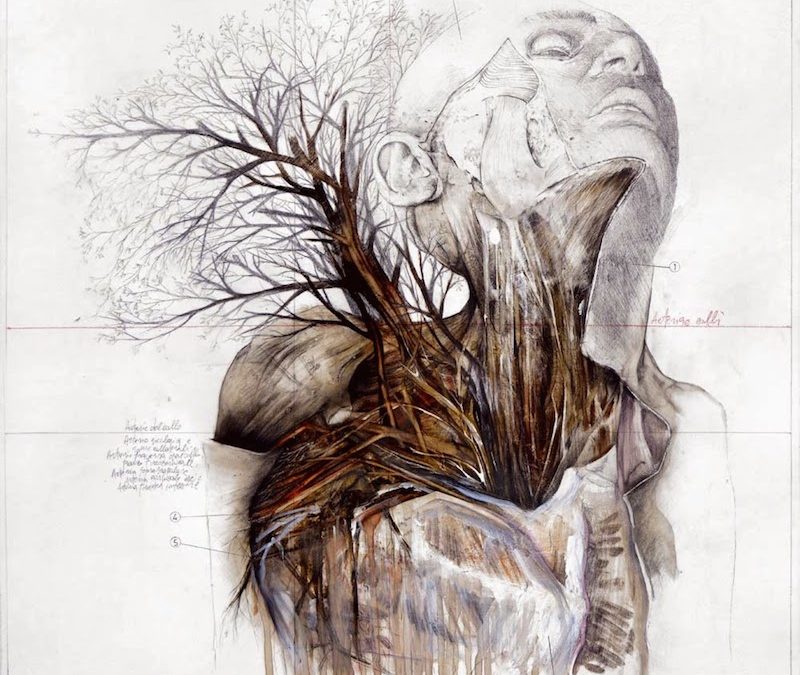 Nunzio Paci è un visual artist italiano, classe 1977, nato a Bologna. Utilizza come tecnica matita e pittura ad olio ed i soggetti che preferisce sono l'uomo e la natura:
"My whole work deals with the relationship between man and Nature, in particular with animals and plants. The focus of my observation is body with its mutations. My intention is to explore the infinite possibilities of life, in search of a balance between reality and imagination." – Tutto il mio lavoro tratta del rapporto tra uomo e Natura, in particolare con animali e piante. Il mio punto di osservazione si focalizza sul corpo e sulle sue mutazioni. La mia intenzione è di esplorare l'infinite possibilità della vita, in cerca di un equilibrio tra realtà ed immaginazione.
Scoprite le sue opere e seguitelo su Facebook o Pinterest!
All Rights Reserved to Nunzio Paci