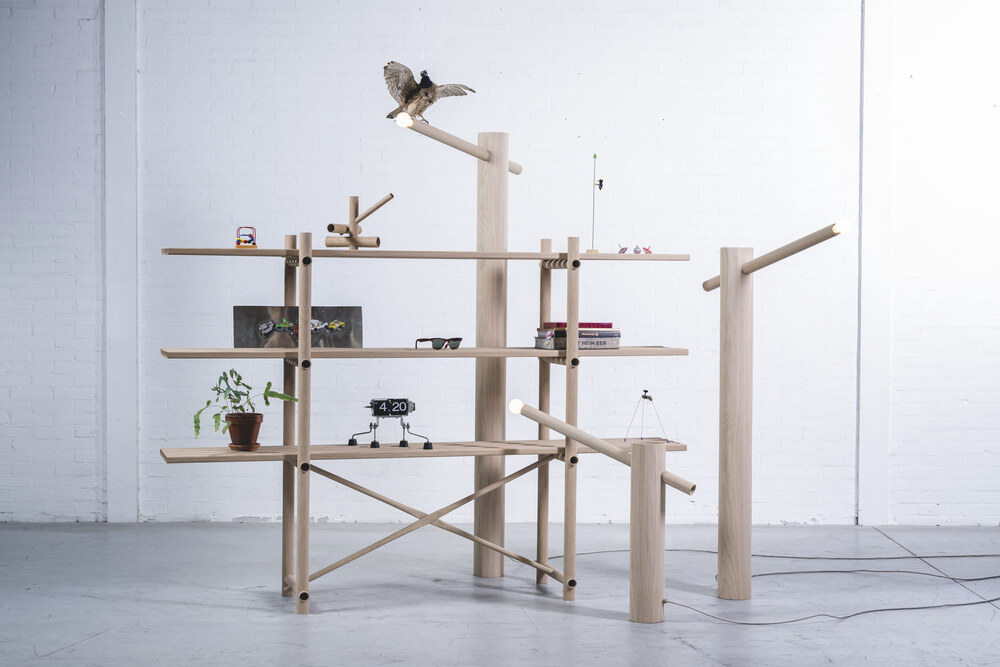 O-SERIES collection by Job van den Berg
Graduated from the Design Academy Eindhoven in 2015, Job van den Berg (1990) is a Dutch furniture/product designer with a desire to push the boundaries of different materials and techniques. As he writes on his website, he's fascinated by materials and industrial processes. His work stems from the opportunities the industry has to offer. Its starting point is a material and/or technique, followed by analyses and experiments in collaboration with several manufacturers and specialists. As an industrial designer, the focus is not only on products. Some research are unable to be translated to a bigger scale, therefore they become "statement products". These are unique pieces, prototypes or small series. An example of these projects is O-Series, a collection made only by wood veneer.
c
O-Series is an ongoing research into the possibilities of laminated hollow wooden profiles. With his approach, Job van den Berg stretches material properties to new territories: for his O-Series, he uses wood veneer, without any screws, bolds or internal structure. By rolling up the veneer into layered hollow tubes and other profiles, he creates an intriguing play of structure, joints and volume. This reveals an unexpected, constructive strength of the oak veneer. Most importantly, a lot of wood is saved because the inner core is hollow. When looking closer, you can see right through the load-bearing tubes, which plays with your perception of mass and volume. The cabinet and floor lamps appears heavy, but Van den Berg's clever use of material makes it actually light as a feather.
Designed for Dutch Baars & Bloemhoff brand, the project has been presented during Dutch Design Week 2021, as part of the Cabinet of Collaborations exhibition. If you want to know more about O-Series, visit Job van den Berg's website and follow him on Instagram!
Photography © Gijs Spierings
c
c
Do you want to see your project featured on WeVux? Feel free to send us an email at [email protected] to know more, or visit our About page