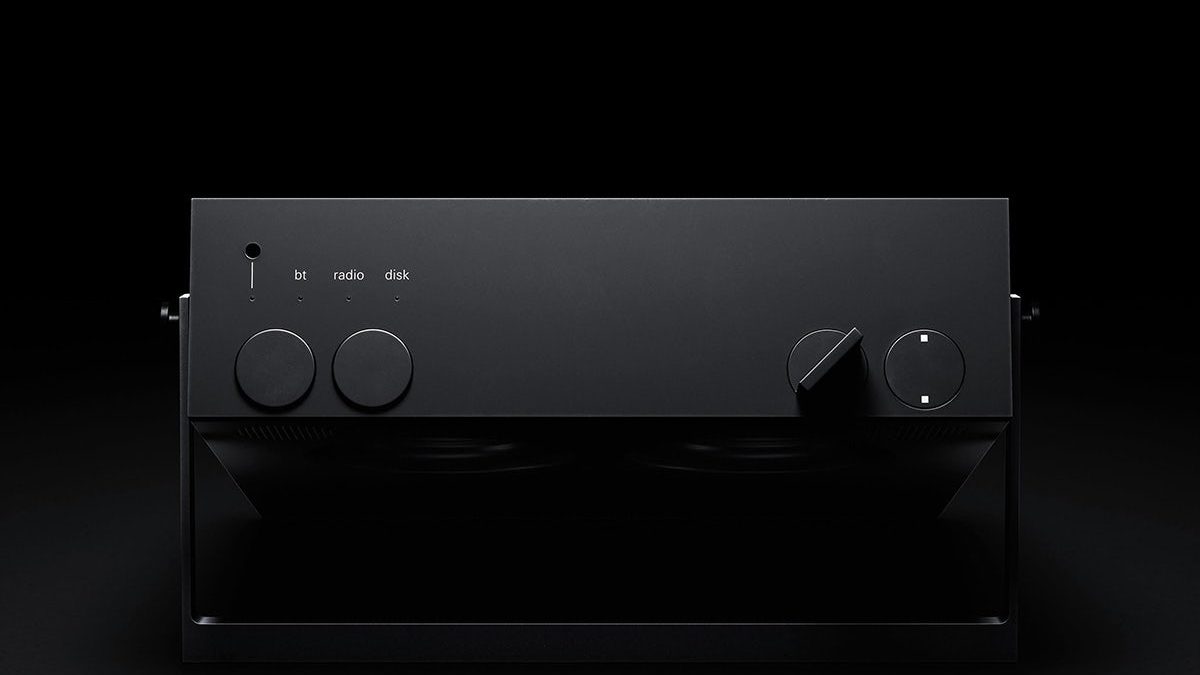 Teenage Engineering is a Swedish consumer electronics company and manufacturer founded in 2005 by Jesper Kouthoofd, David Eriksson, Jens Rudberg and David Möllerstedt and based in Stockholm.
One of their latest product is OB-4 Magic Radio: a portable high fidelity loudspeaker with two 4" bass drivers and a pair of neodymium tweeters that deliver crystal clear, open natural sound with 38 watts per channel — that's around 100 decibels of incredible sounding stereo. You can listen using line input, bluetooth, FM radio and disk. The interface is minimal, with only the things you really need. Yet if you look below the surface, there's a lot more than meets the eye.
OB–4 continuously memorizes everything you listen to on an endless looping tape*.rewind, time-bend and loop at the flick of your fingertips. Instant rewind on radio is just one of the OB-4's magic tricks.
Four tailor-engineered speaker elements deliver pure quality sound and a stereo field that fills the entire room. A flow-optimised bass reflex duct delivers deep natural bass. The high capacity lipo battery delivers about 8 hours of noise at max volume, or an average of 40 hours on a single charge. OB–4 hardware platform supports both high-definition bluetooth classic and bluetooth low energy standards.
Visit Teenage Engineering to know more about the OB-4 Magic Radio and order one!
c