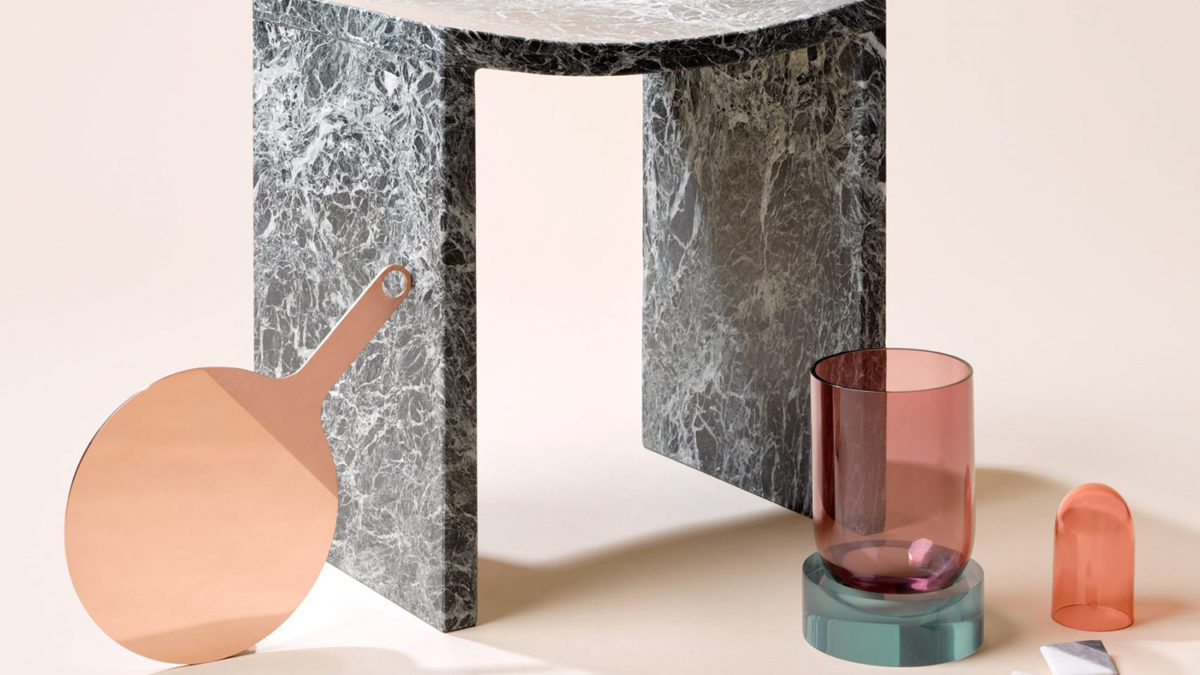 OBJECTS OF COMMON INTEREST
"Objects of Common Interest" is a design studio with the focus in creating objects and still life installations in search of inspirational moments in materiality, process and concept. The studio is lead by Eleni Petaloti and Leonidas Trampoukis, founding partners of architecture and design firm LOT based in New York and in Greece.
The studio recently produced a collection for the "New Reflections" exhibition at Matter design gallery, New York. The objects have been created using glass, marble, and concrete, and each piece has been designed following the rules of Euclidean geometry. This ancient Greek method, described by mathematician Euclid, requires lines, shapes and angles to be constructed through deducing answers without calculated measurements. The collection materialises as a series of marble tables, orb-like concrete based mirrors and tinted glass vases and bowls, which characteristically inherit iconic forms of classic design. In a statement about the pieces, Matter comment that Objects of Common Interest have designed "an array of amalgamated forms in monolithic and composite execution, which span the fluid limits of transparency, material, and form."
Visit Objects of Common Interest's page for more projects!
All Rights Reserved to Objects of Common Interest
(via ignant)