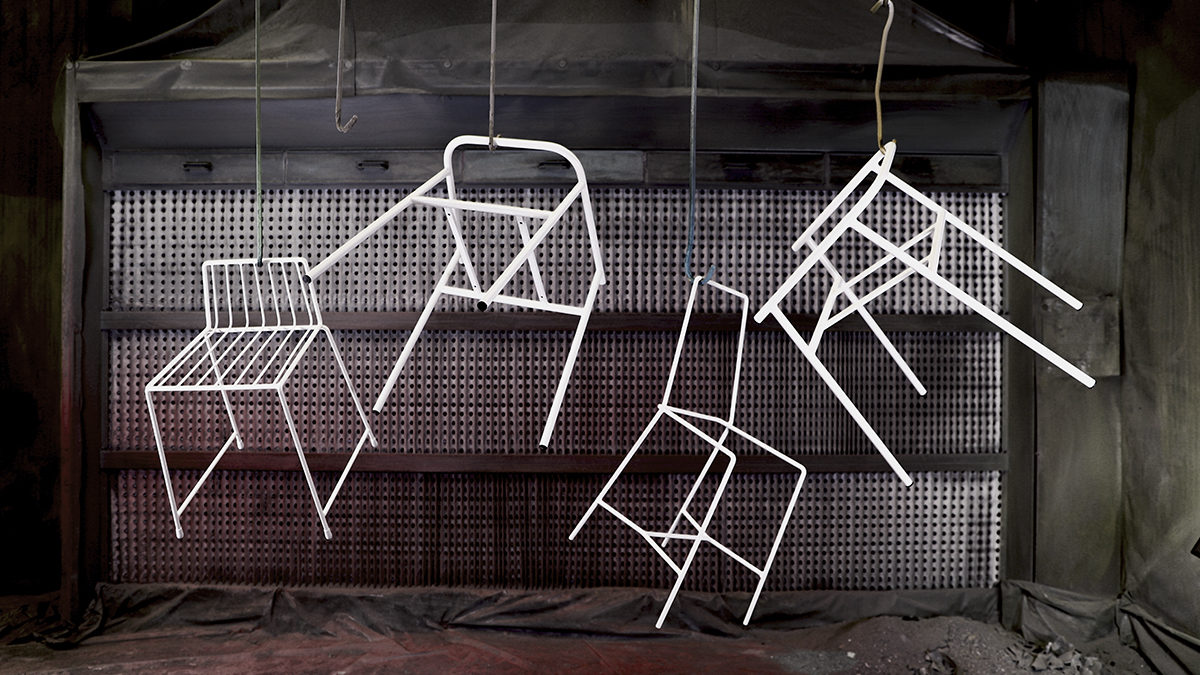 OFFICINE 27 at Design Antidoto, City Eden
Once again, with Officine 27, we understand how design is not just a mere commercial tool, but has a much deeper value. It is not about producing, but how we produce: for this brand, the act of design becomes an engine of rebirth for an entire community. In practice, Officine 27 produces objects and furnishing accessories in metal material that have nothing to envy to the great design brands. Its characteristic is that its creative laboratory is located inside the Villa Andreino prison, and also functions as a creative space to train inmates.
c
Officine 27's collections are made by prisoners who work within the Laboratory, which has been managed by the Metallica Srl company since 2014. This reality is not only a place for production, but it is, above all, a space for co-working, where inmates are trained in order to give them new opportunities. The aim of the project is to build new products through artisanal techniques and semi-industrial processes, always working with attention to environmental and social sustainability, quality and attention to detail. The team of professionals involved is very diverse and they work together to share their skills, in order to carry out new projects, guarantee the quality of products, create new relationships and opportunities, through the re-education of prisoners. Some of the works of Officine 27 will be exhibited at Design Antidoto, City Eden. From 9 to 12 September at the Greenhouses of the Margherita Gardens, Bologna.
Officine 27 is not just a "design convict" brand but an opportunity: a way to conceive design beyond the limits of the product, allowing us to appreciate the complexity behind a production system that rarely has this particular attention. Therefore, design becomes a relational and re-enabling tool, with the aim of generating socially responsible projects.
DESIGN ANTIDOTO, City Eden.
9 – 12 September @ Serre dei Giardini Margherita, Bologna
Curated by Illuminazioni Exhibit
Partner: Baustudio, Azeta Print Services.
Supported by: Advanced Design Unit
c