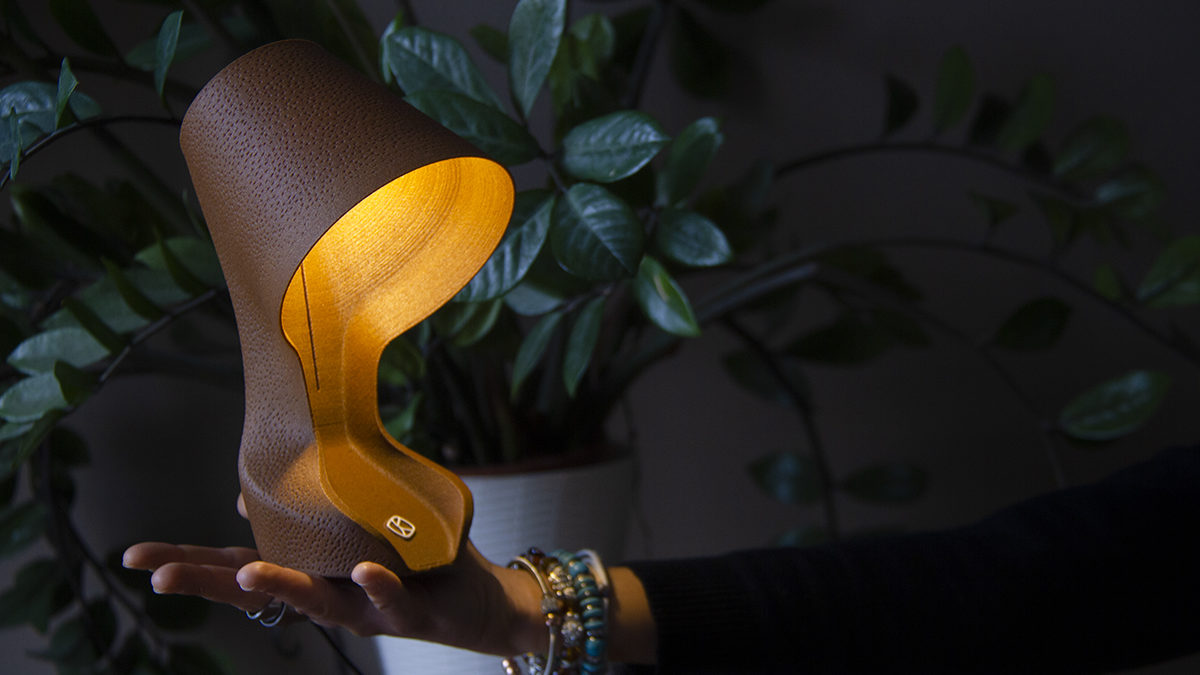 OHMIE, The Orange Lamp™ by Krill Design
During the last two years, one of the increasingly central themes in the sector is that of the Circular Economy. The world of Design, which has always been responsive to external stimuli, is working hard to find sustainable solutions that can make a real difference. In recent months, we have talked about many material experiments and researches, but today we are presenting a final product, an example of a Circular Economy paradigm that combines design and sustainability, in a totally Made in Italy supply chain.
After years of research into new biomaterials, the Milan-based start-up Krill Design has created Ohmie The Orange Lamp™, by transforming the peels of Sicilian oranges into a 100% natural and compostable lamp. Krill Design specializes in the research and development of organic materials as a precious resource that offers new material experiences and builds the potential for circular design. Krill Design clients include Enel, Autogrill and San Pellegrino, who rely on the start-up both for its innovation and expertise in sustainable design.
c
Each lamp is made from the discarded peels of two or three oranges sourced from a family-owned food producer in the Messina province, Sicily. Ohmie addresses the problem of over-exploitation of natural resources by transforming a product that is often mistaken as waste into a valuable material. Sicily in fact produces about 3% of global oranges, which allows to stock up the so-called waste, and never run out of material for production.
From a design point of view, the 23-centimeters-tall lamp reflects its origins through the surface texture, its scent and vibrant color. The product is 3D printed to avoid waste in production. Once the peels have arrived in Milan they are dried and ground to a fine, uniform powder. The peel powder is then sent to a compounding facility where it is added to a biopolymeric vegetable starch base. Afterward, the orange biopolymer is produced in the form of pellets. This is the only part of the production phase that is outsourced, mainly due to the bulky and expensive machinery required for the operation. After use, the Ohmie lamp can be broken down by hand into smaller pieces before being thrown away with the household's organic waste. Currently, the remains have to be sent to a composting facility instead of decomposing straight into nature. The start-up made this decision for material performance and durability reasons but they are experimenting to obtain a biopolymer that can be durable and sturdy, as well as easily compostable in nature or in a home compost.
The product was launched on July 5th with a crowdfunding campaign on Kickstarter. On the Ohmie web page, you can find out all the details and register to directly check the progress of the campaign.
Ohmie the Orange Lamp ™ shows us how food waste can be successfully reused in an eco-design product that is both "beautiful and functional".
c