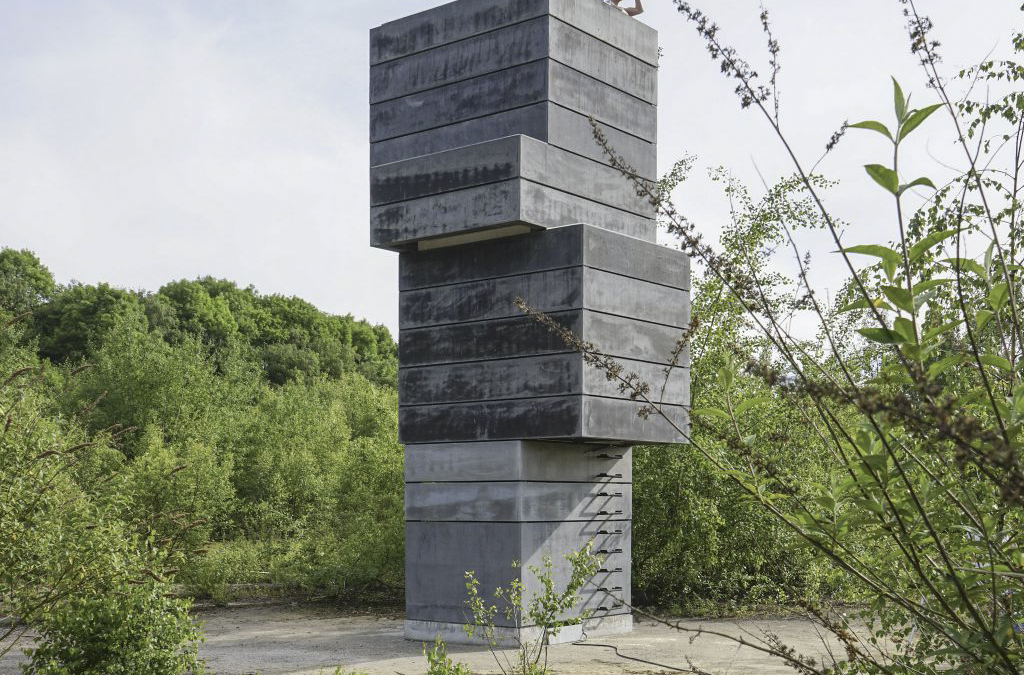 Modulorbeat is a network of architects, urbanists and designers based in Münster. The project "One Man Sauna – Doing nothing in Bochum", 2014, was part of the international city and art festival "The Detroit Project", which was developed and realized jointly by Schauspielhaus Bochum and Urbane Künste Ruhr in Bochum. The event asks questions and seeks answers to the future of the city, of work and art.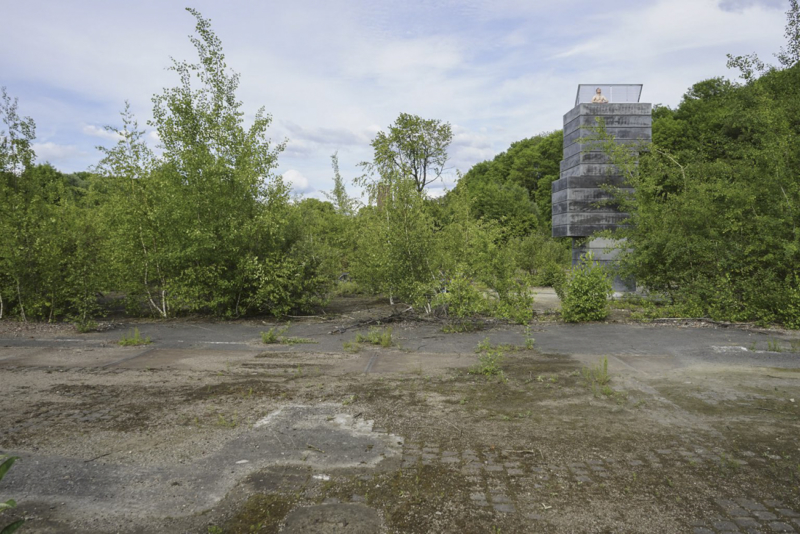 From the catalog Arts in Urban Space, 2012-2014: "With the One Man Sauna, the architectural collective Modulorbeat created a temporary homage to "doing nothing". The concrete sculpture is 7.5 meters high and consists of stacked precast concrete elements, which are actually used for the construction of pits. At the bottom is the plunge pool, in the middle is the sauna box and above the relaxation room with an unobstructed view of the sky. In the middle of Bochum, on an industrial wasteland, the fully functioning sauna creates a place that encourages calm and activity, and which, as part of the Detroit project, stimulates reflection on the future of the city and work in a region without growth."
Modulorbeat is also known for the temporary experimental building and installations. Visit their website to see more projects!
All Rights reserved to Modulorbeat