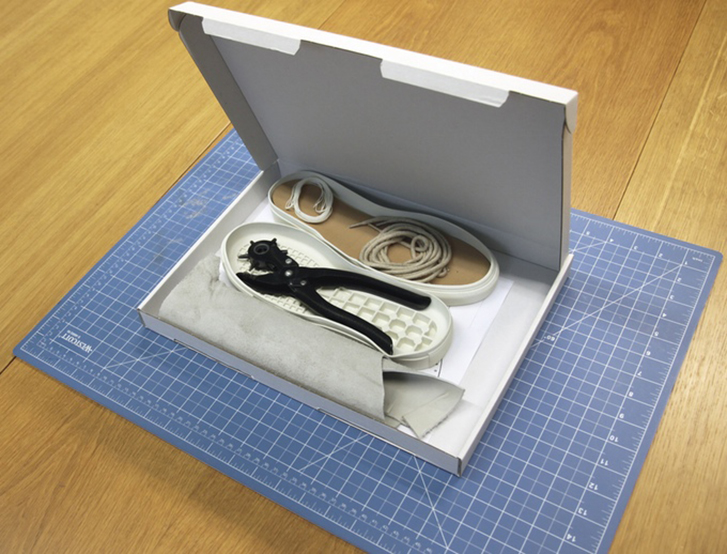 Designers Roderick Pieters and Troy Nachtigall created the world's first Sneaker Kit, ONEDAY.
The ONEDAY kit is the perfect combination of soles, patterns and instructions that allow anyone to create their own pair of sneaker in one day. They are currently launching the ONEDAY kit on Kickstarter so they can order the necessary soles and test the patterns in every size to make sure they are perfect. The 4 in 1 Pattern makes it easy to create everything from Super High Tops to Super Low tops.
The ONEDAY Instructions make it easy to sketch a new shoe design and then translate it to the patterns. Over two years of workshops our designers have made the ONEDAY sneaker as simple as possible while making it look great. They have already workshopped the ONEDAY sneaker with over 200 students around the world to test that it works. Roderick Pieters is able to create a pair from start to finish in less than 1.5 hours. This leaves plenty of time to design the sneaker and still finish it in just one day. There are three different kits to fit the sneaker making needs of almost everyone.
To learn more visit www.oneday.shoes
All Rights Reserved to ONEDAY and Roderick Pieters and Troy Nachtigal
(via domus)