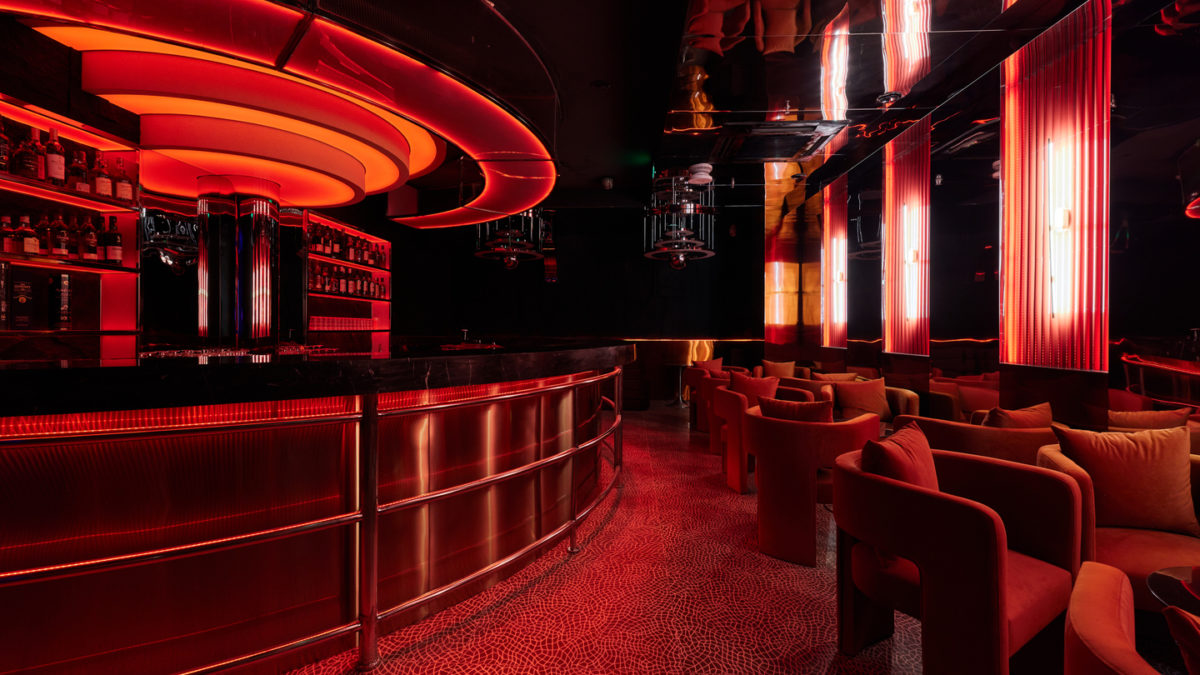 ORDER CLUB by J. H Architecture
Since 2016 J.H Architecture studio has been working on interior design projects for the entertainment industry. Their practice explores the relationship between man and space through the use of lighting and materials (previously on WeVux). Completed in October 2021, one of their latest projects is Order, a hip-hop club located in Ji Nan.
Inspired by the brand culture, the studio created an "ordered" space: the geometric facade adopts sunlight panels and built-in CNC light bars, which at night radiate the street with colored light pulsating to the rhythm of music. From the reception you have access to the locker area and then the dance floor. Here, the eye is captured by the light guide plates which, rhythmically illuminated by the light, create undulating movements and atmosphere.
Outside the dance floor, a staircase leads to the second floor, illuminated by a bright grid wall. Upstairs is the Lounge area of the club consisting of a first "garden" room for smokers and the bar. The counter is the core zone and the use of stainless steel as a mirror for the opposite wall gives a surreal atmosphere to the place.
With Order, the studio has created engaging interiors, capable of strongly characterizing the entertainment space. To see other projects by J.H Architecture, visit their website!
Photography by Hu Kaifan
c
c
Do you want to see your project featured on WeVux? Feel free to send us an email at [email protected] to know more, or visit our About page