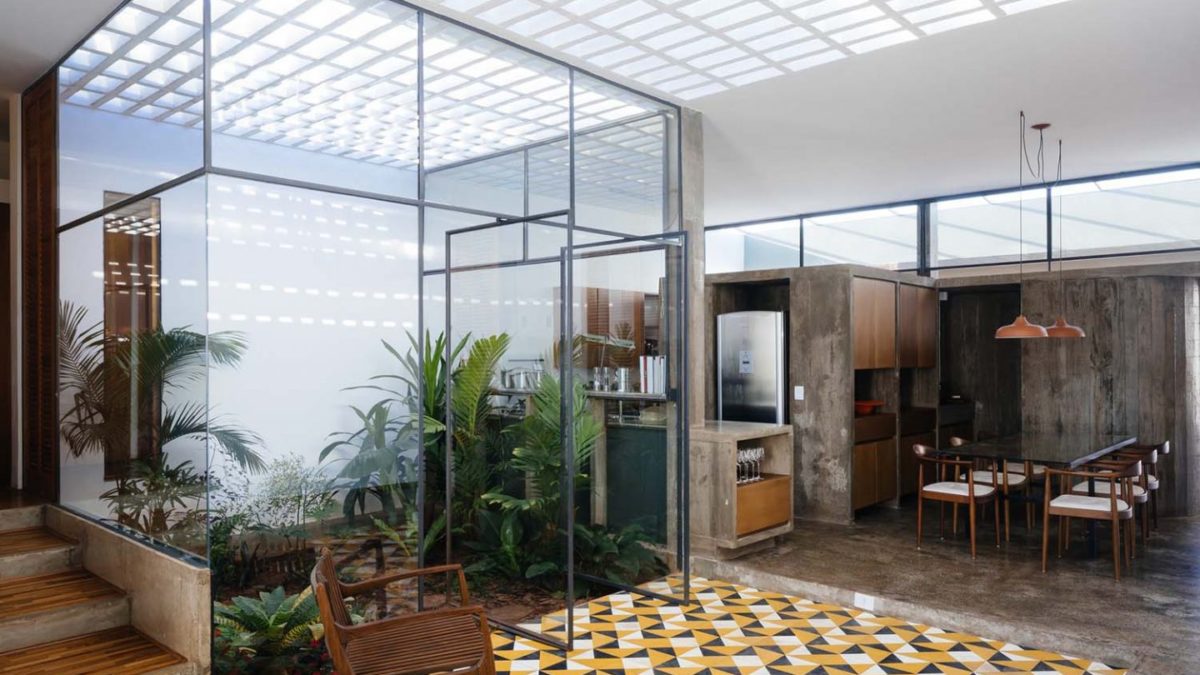 Vão, is an architecture practice based in São Paulo that designed the Ownerless House nº 01, the first in a series of residences created with flexible living options for diverse family dynamics.
Constructed in São Paulo's city of Avaré, the project was commissioned by a client with the intention of building investment houses, the result is a house with a versatile, open plan living space that can be easily welcomed by personal needs. The house is on two levels, divided by a 60cm slope: the first of which presents the living-dining areas in a covered courtyard, the second includes the private spaces, bedrooms and bathrooms. Vão has implemented alternating 'open' and 'closed' spaces with large panels of glass divisions. This creates a dynamic interior architecture and invites natural light to fill the home. The pergola structure that covers the courtyard was inspired by Brazilian architect Rino Levi, created with prefabricated elements of concrete and a grid of skylights in the center.
Visit Vão for more projects!
All Rights Reserved to Vão
(via ignant)