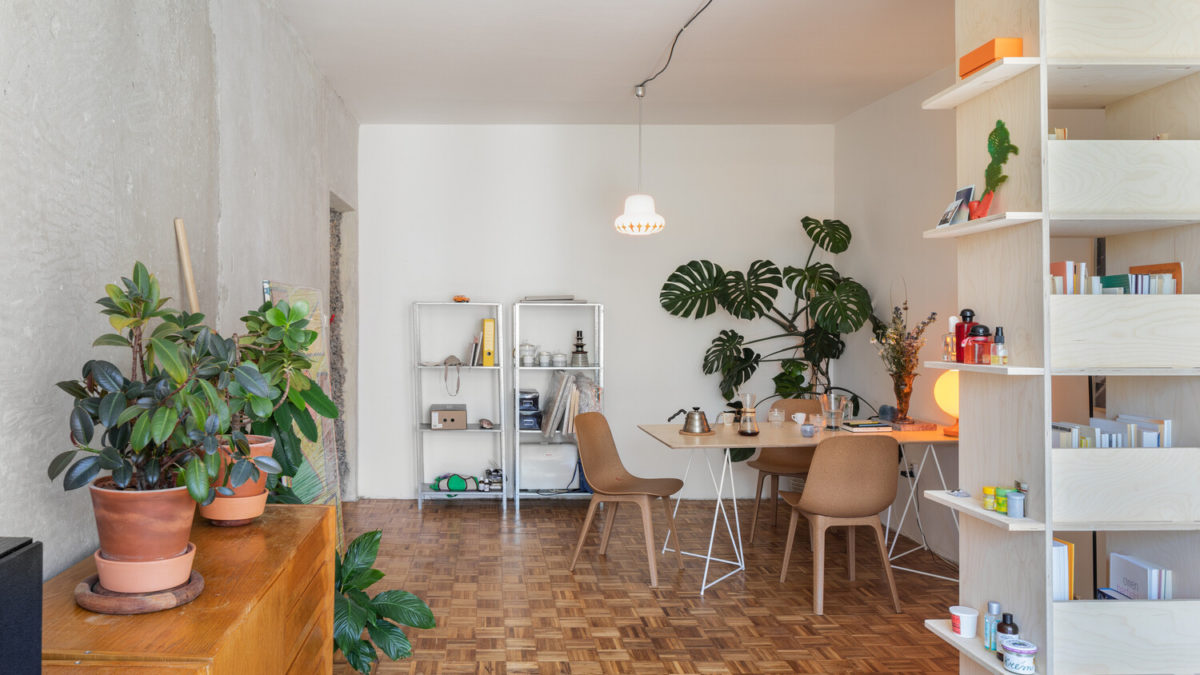 PAINTERS' APARTMENT, Neuhäusl Hunal
At the end of summer 2019 a family of academic artists contacted Neuhäusl Hunal studio, founded in Prague by David Neuhäusl and Matěj Huna, for the reconstruction of their apartment, a small space in a panel house in Červený vrch. The decisive limit of the project was the restricted budget and the answer was an improvisational architecture, of free and relaxed spaces, in which the design of the details is protagonist.
The entrance and the kitchen are connected by a straight-forward grid of tiles, wich also covers part of the walls. The wooden floor of the rooms has been renovated and the original doors have been demolished. Openings in the concrete walls have been kept roughly cut. The load-bearing walls and ceilings are made of concrete while the new tin doors allow for creative work with magnets and complete the avant-garde character of the corridor contrasting with the coziness of the living rooms.
No significant changes have been made to the plan except for the addition of an independent bedroom, obtained by closing the corridor, previously open to the main bedroom. For obvious budget reasons, the furniture was done using plywood. The studio has carried out three major interventions: a multifunctional open storage block in the corridor, a block of wall-mounted wardrobes in the main room and a complete kitchen with dining area.
To see other projects visit the Neuhäusl Hunal studio and follow them on Instagram!
Photography by Radek Úlehla
c
c
Do you want to see your project featured on WeVux? Feel free to send us an email at [email protected] to know more, or visit our About page