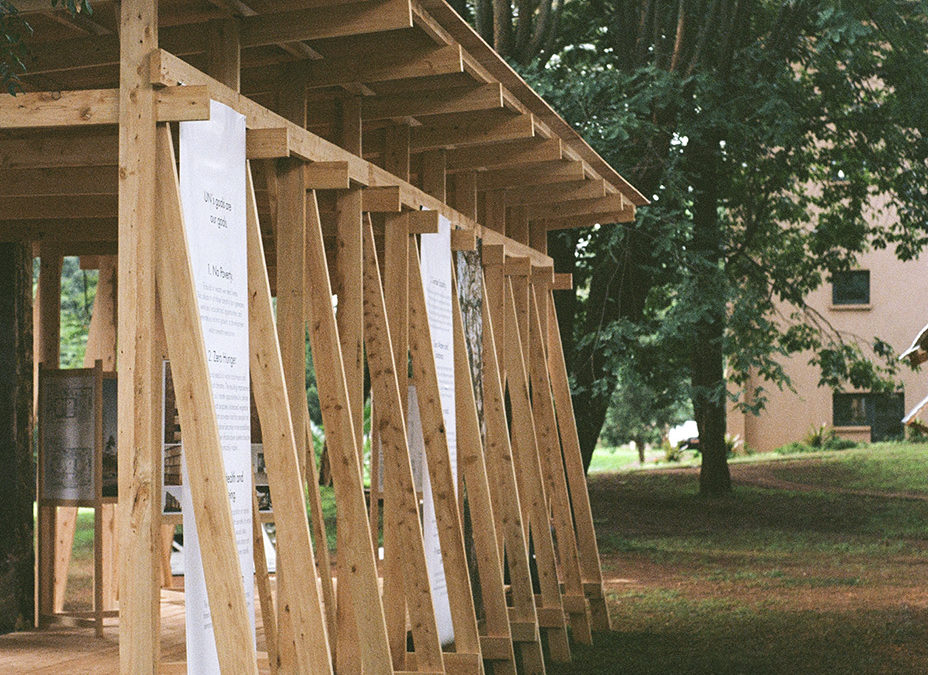 Designed for Arvet Trä by Ivan Segato Architect and In Praise of Shadows Arkitektur, the Panic Pavilion is conceived to host exhibitions and to serve as a stage/platform for annual events.
Based in Stockholm, Ivan Segato is an Italian architect/designer with a genuine interest and passion for contributing to the development of wood architecture and construction. He tends to have a physical approach with Architecture and Design, giving great attention to materials and structures. In Praise of Shadows Arkitektur is based on experience and interest in building technology and material in order to create an architecture that is relevant.
v
Designed and built in 10 days the Panic Pavilion space is the result of a very compact and challenging process. The entire structure is composed by two sections of wooden boards and it is conceived to be easily and quickly built. The design is a system of trusses connected with screws. The standard dimension of the plywood boards covering the roof dictates the structural grid. Inside the pavilion is presented Arvet's work, which promotes wooden constructions and sustainable management of forests to the Kenyan and African entities.
Following the Assembly Exhibition 2019, the pavilion has been transported and rebuilt in Mathare, a slum in Nairobi, and donated to the community in collaboration with UN-Habitat. It is now used as platform for public events, giving a new identity to the urban space. The use of timber has introduced a simpler construction method and brought a safe public element to the neighborhood. Children have been occupying the area since the very initial phases and the Pavilion is now named: Children's Corner.
Follow Ivan Segato and In praise of shadow on Instagram to see more works!
Photography by Ivan Segato
V
All Rights reserved to Ivan Segato Architect