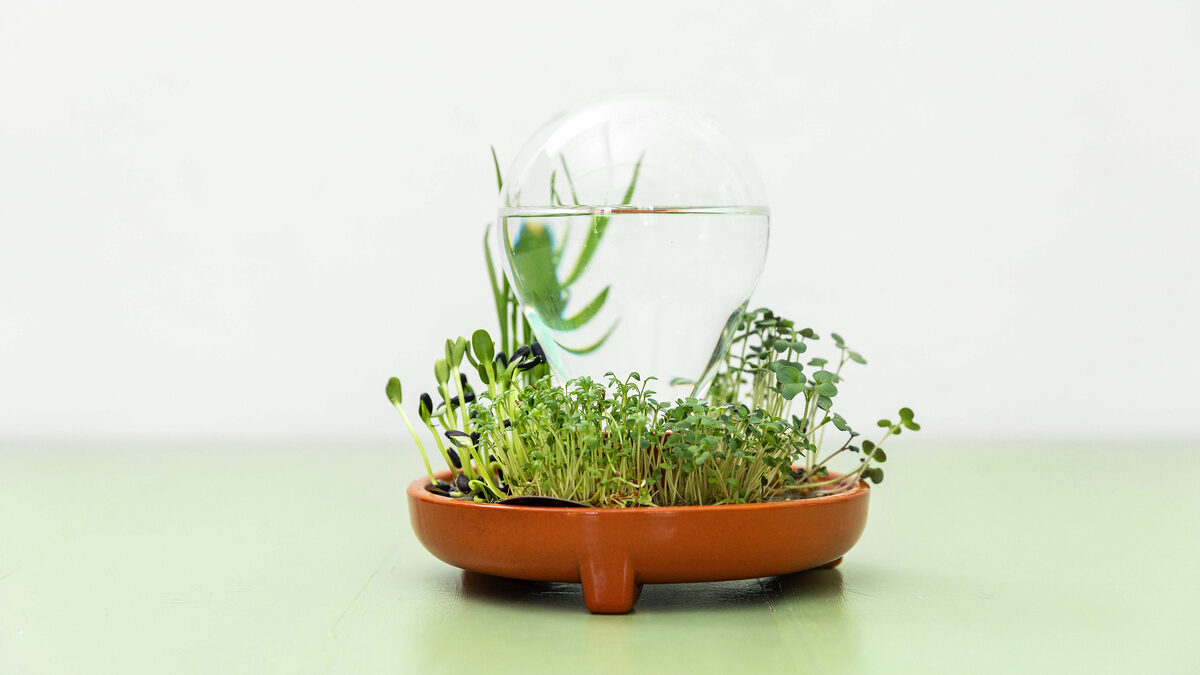 PATELLA CRESCENDA, the microgreens growing kit
There are many aspects to consider when it comes to sustainable products and design: materials, production, energy, transport, the ecological footprint… but above all, we must ask ourselves, in an ever-growing global economy, which creates obsolescence to keep selling, does it make sense to create new collections every few months? To continue to stimulate a throwaway economy and culture? These are the questions Jana Flohr & Thomas Linssen asked themselves and their answer is House of Thol. A house, design studio and workshop on the outskirts of the small village Overasselt, near the city of Nijmegen, in the Netherlands, where Jana and Thomas design eco-conscious products that contribute to a truly sustainable lifestyle.
Through their method, called Future Proof design, they want to focus on creating a green healthy world based on a true cost economy that can be sustained for generations to come. An example of their approach is their latest project, Patella Crescenda, on Kickstarter for just a few more days. The new product aims to reduce food waste, to prevent unnecessary transportation movements and to provide our own food security, growing fresh and healthy vegetables in any circumstances.
c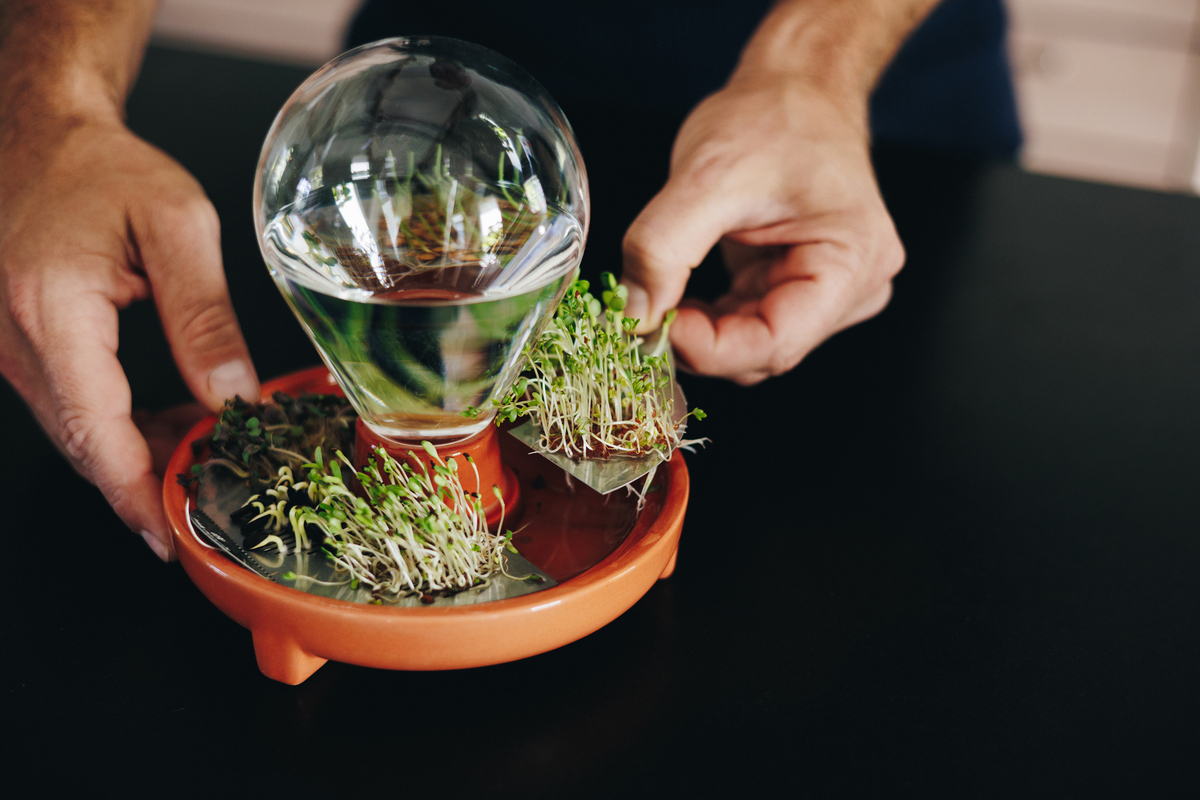 c
In order to be more sustainable and have fresh products, we should have a vegetable garden. It means the need for space, time for maintenance, unless it's properly planned, harvesting takes place only at certain times of the year. Anyway, there is another way to grow your own vitamins: microgreens, young seedlings of edible vegetables and herbs (such as cabbage, lettuce, carrot…). A research by the University of Maryland in collaboration with the United States Department of Agriculture proves that, depending on the variety, the concentration of vitamin C, vitamin K, Bèta Carotene and anti-oxidants can be up to 40 times as high as the adult plant.
However, even in this case, a domestic micro-cultivation needs water and soil, needs care. With Patella Crescenda, House of Thol has tried to respond to these problems, trying to guarantee everyone the possibility of self-producing their own microgreens quickly and easily.
Patella Crescenda is composed of four elements: a plate on which a terracotta base is placed, blocked by two stainless steel growth disks. The last component, the most important, the (mini) water tank will then be placed in the base. Its shape creates a vacuum inside, releasing the water as needed. The shape of the disks allows you to place different types of seeds and program your own production. Like the other House of Thol projects, prototyping and production is done at their own workshop.
Not only Patella Crescenda helps us to eat better, but also teaches us that there is a sustainable alternative to the way we eat and buy food today. To contribute to the project and buy one, visit the Kickstarter campaign, you have time until November 25th!
For more information on the project visit House of Thol and follow them on Instagram!
c