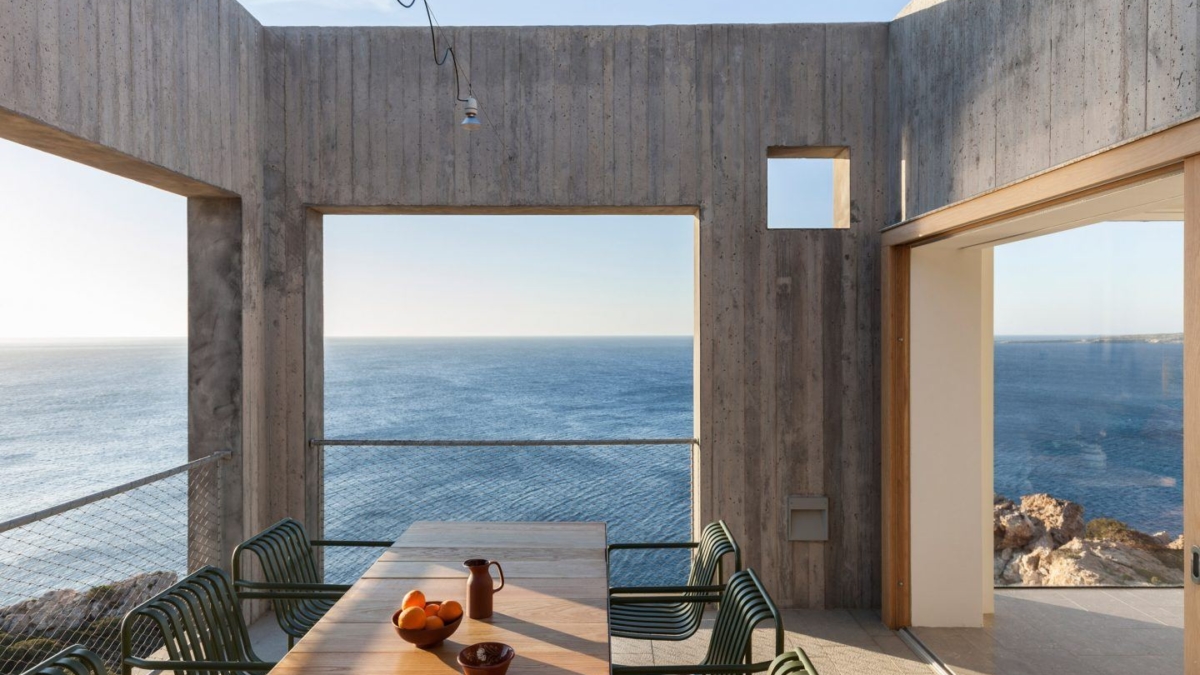 One Of A Kind Architects (OOAK) is a Stockholm based architecture studio run by Marie Kojzar, Maria Papafigou and Johan Annerhed – Maria and Johan previously ran paan architects in Athens. Since 2015 the studio has been working on Patio House, a concrete home that cantilevers out over a rocky cliff edge, in Karpathos.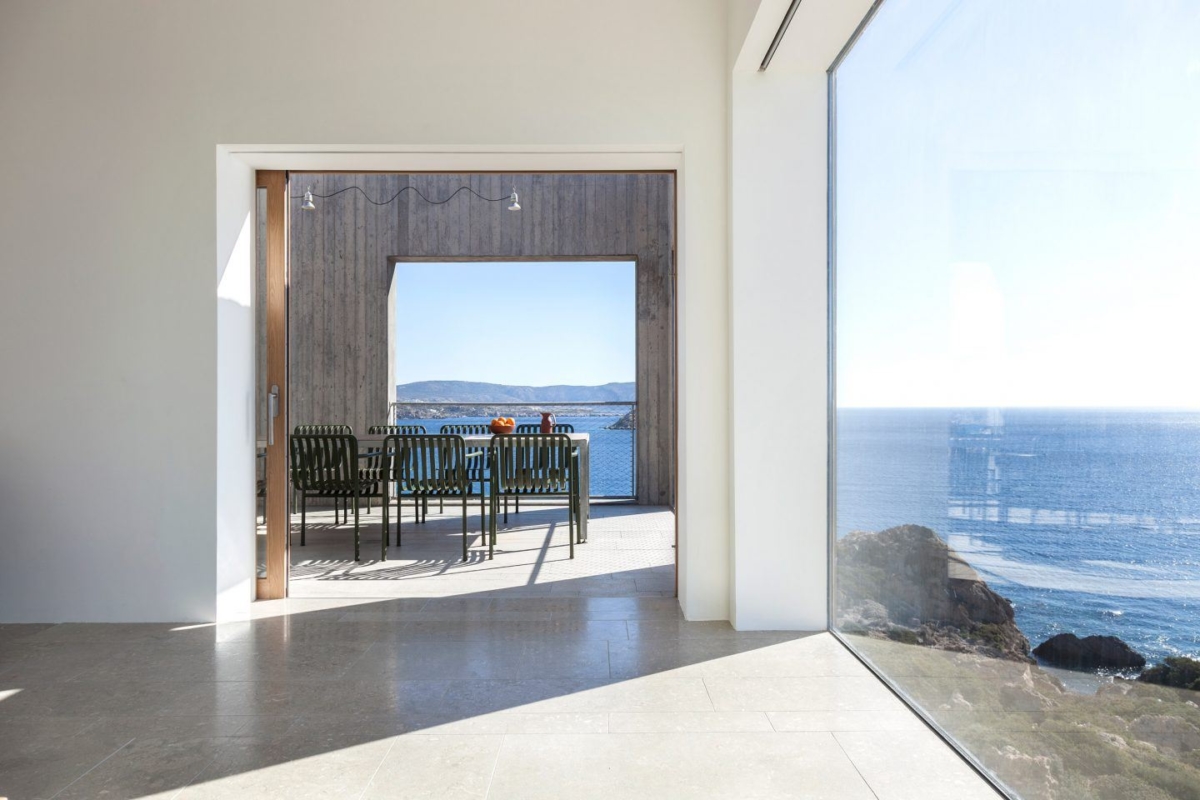 "The sparse, untamed, and dramatic local landscape was the starting point for this project", explains the firm, "the house is introduced as a foreign object enhancing the site's unique and rough character".
Due to the house elevated position, strong winds were an issue, so, in order to have a usable outdoor space, the living areas were designed to surround a sheltered patio. "The open and enclosed spaces interchange to enhance the experience of the house and its surrounding landscape".
v
All Rights reserved to OOAK