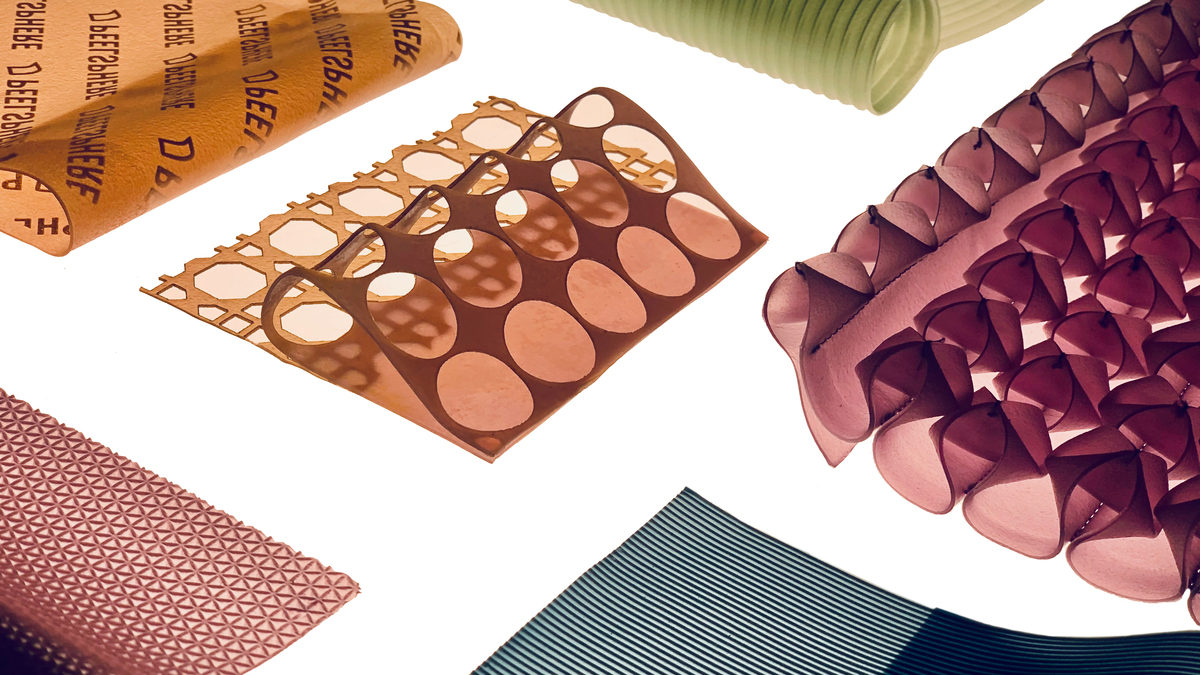 PEELSPHERE™, a new sustainable material
During DDW 2021, Only Good News exhibition by Isola Design District featured, among other projects, many material experimentations/research. In addition to Keeplife, by Pietro Petrillo and Ilaria Spagnuolo and Flower Matter by Irene Purasachit, there was a bio-innovated circular material made from fruit waste and algae, PEELSPHERE™.
As an ideal alternative to leather and synthetic leather, the material is resistant, durable, versatile with unique performance and functionality. As a 100% biodegradable sustainable new material, PEELSPHERE™, born at the intersectionality of design, material science and sustainability, with recycling, redesign, and reuse, it's harnessed to enable a toxic-free, eco-friendly manufacturing process, with a mission to inspire a sustainable, healthy and balanced lifestyle through its quality and beauty.
c
c
PEELSPHERE™ is also the name of the material innovation company founded by a team of talented designers, engineers, and entrepreneurs passionate about the sustainability and future of our planet. They come together for the common goal of solving the material waste problem by engineering the future generation of biomaterials. Through advanced material engineering, they incorporate "aesthetics and design principles to challenge the status quo of sustainability."
The process starts with fruit waste which are mixed and ground into fine pieces, to be further mixed with a bio-binder. The mixture is then used to create sheets which, depending on the processing, can have different aesthetic results. PEELSPHERE ™ is in fact available in a range of different colors and patterns and can also be embroidered, woven and sewn. The material has been designed taking into account the LCA method, Life Cycle Assessment, which evaluates the environmental footprint of a product or service, along its entire life cycle. The brand's goal is to minimize the carbon footprint and set new standards to reach the next level of sustainability and circular design.
To know more visit PEELSPHERE™ and follow the material innovation company on Instagram and LinkedIn!
c
c
Do you want to see your project featured on WeVux? Feel free to send us an email at [email protected] to know more, or visit our About page