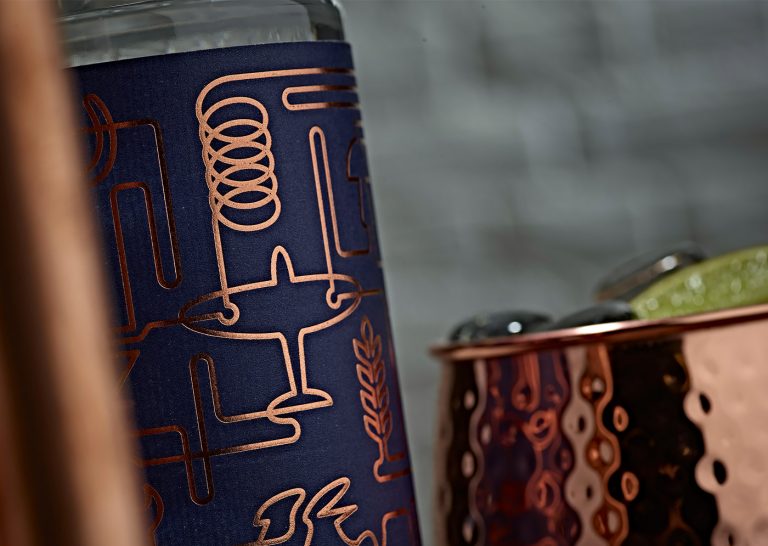 Pencil Studio is an award-winning team of quick thinkers and problem solvers. "What draws us together is a shared belief that great brands start with a simple idea. We then turn that moment of inspiration – with expert craft – into an inspiring, effective piece of design." They bring brands to life through simple, powerful ideas and expertly crafted design. The studio intimately approaches your needs and translates them into visually stimulating design that effectively expresses your business, while connecting and convincing your consumers.
One of their latest project is Wood Brothers Distilling Co. identity: "A lot goes into Wood Brothers small batch single estate Vodka. There's the English winter wheat they grow on their farm in the sweeping Oxfordshire countryside. There's the distillery, the complex equipment, the intricate process. Then there's brothers Ed and Charlie Wood – their skills and expertise, honed on farms and in distilleries here and abroad. All that graft, passion, imagination and care – poured in and blended, distilled into their drinks. The distillery and the heritage of the two brothers are the essence to the design and brand. Using the pipes of the distillery and copper as a lead we created single line illustrations that weave and narrate the story behind the brand. It's a visual celebration of everything that they have been through and the very essence of them being distilled into their drinks. "
In the gallery you will find also the latest food-related projects. Visit Pencil Studio's page for more works!
All Rights Reserved to Pencil Studio