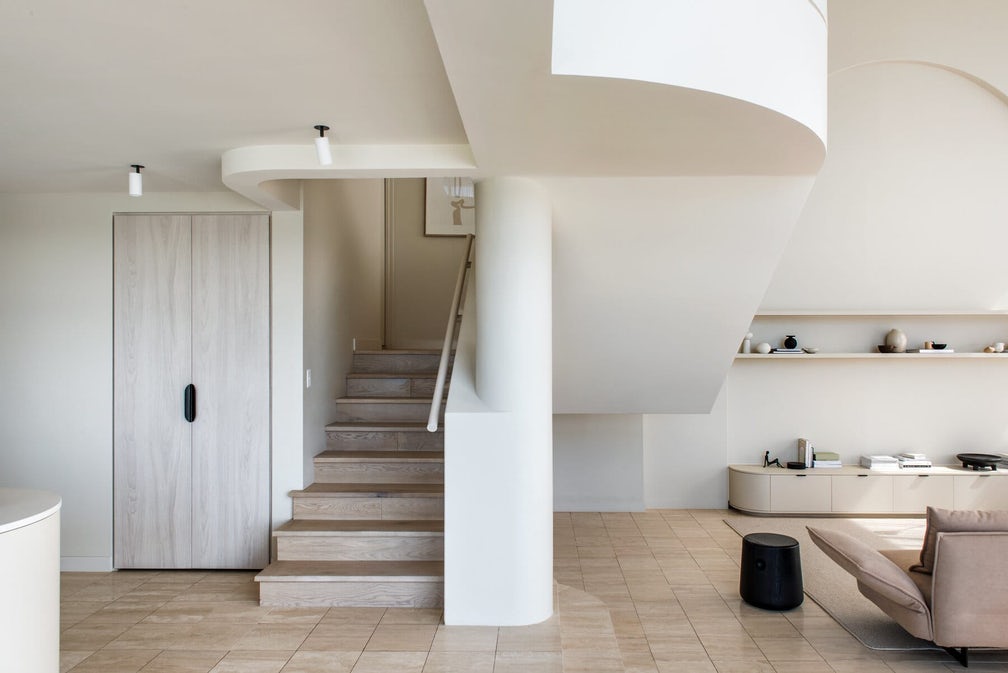 Based in Melbourne, CJH Studio is an interior architecture practice, led by director Cassie James-Herrick. Cassie has over 13 years of experience in the industry, working as a Senior Associate at a prominent interior architecture practice before establishing CJH Studio in 2017. One of the studio latest projects is Penthouse M, a stunning beachfront dwelling located on the Gold Coast in Queensland, Australia.
The home is a renovation of an existing apartment, structured on two levels. The first is overtaken by a great room, with kitchen and dining areas, and an offset living room. On the second floor there are the private areas, bedrooms and baths. A dramatic, gravity-defying staircase connects the two levels. Penthouse M is plenty of curvilinear details, inspired by the beach and by the softness that sea and sand can influence in a design.
Spaces are characterized by light travertine floors and wood. The white walls and black-framed windows cover the entire Penthouse. A curated selection of furnishings meld gracefully into their surroundings, with creamy fabrics and plentiful pillows.
Photography Cathy Schusler
c