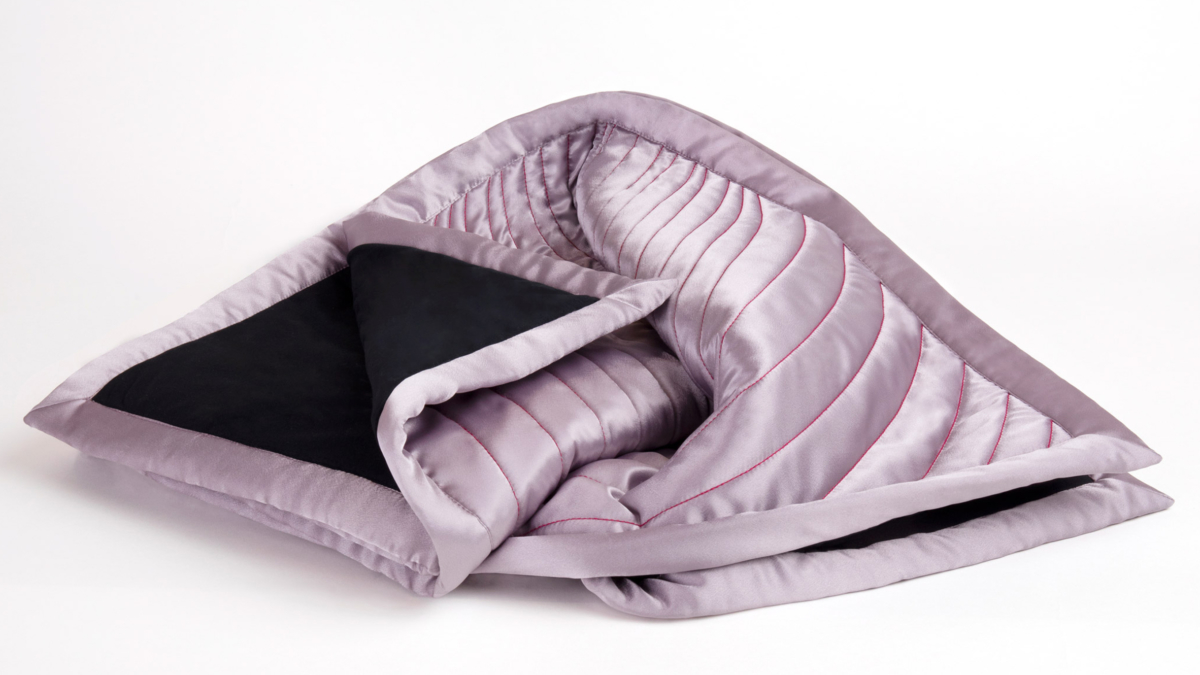 The New York company Thinx, which creates absorbent underwear to be worn in place of tampons or panty liners, has transferred its patented technology to a bedspread, creating the Period Sex Blanket.
The product is composed by layers which include a moisture-wicking cotton, an anti-microbial lining, a super-absorbent fabric, and a leak-resistant barrier to absorb liquid like a sponge. When menstruating, women are encouraged to place the blanket over the bed black-side up, to be laid on during sex. Afterwards, it can be washed in cold water to remove any liquids absorbed. The blanket has a quilted satin with red stitching covering on the other side, to resemble a typical bed comforter. It is designed to be used throughout the month, rather than just when required, and elsewhere in the home.
The company describes the Period Sex Blanket as a "taboo-smashing innovation", and the product forms part of its mission to make menstruation more widely talked about, which has been ongoing since Thinx was founded in 2010. For the launch of the Period Sex Blanket, the company hosted a three-day-long interactive installation in the city, where visitors were invited to touch the product and test its absorbance with different liquid. Architecture studio The Principals designed a pavilion "inspired by the product" for the pop-up, comprising a "curving series of screens designed to guide people into more intimate interactions with each other and their environment", according to studio founder Drew Seskunas.
All Rights Reserved to Thinx
(via dezeen)