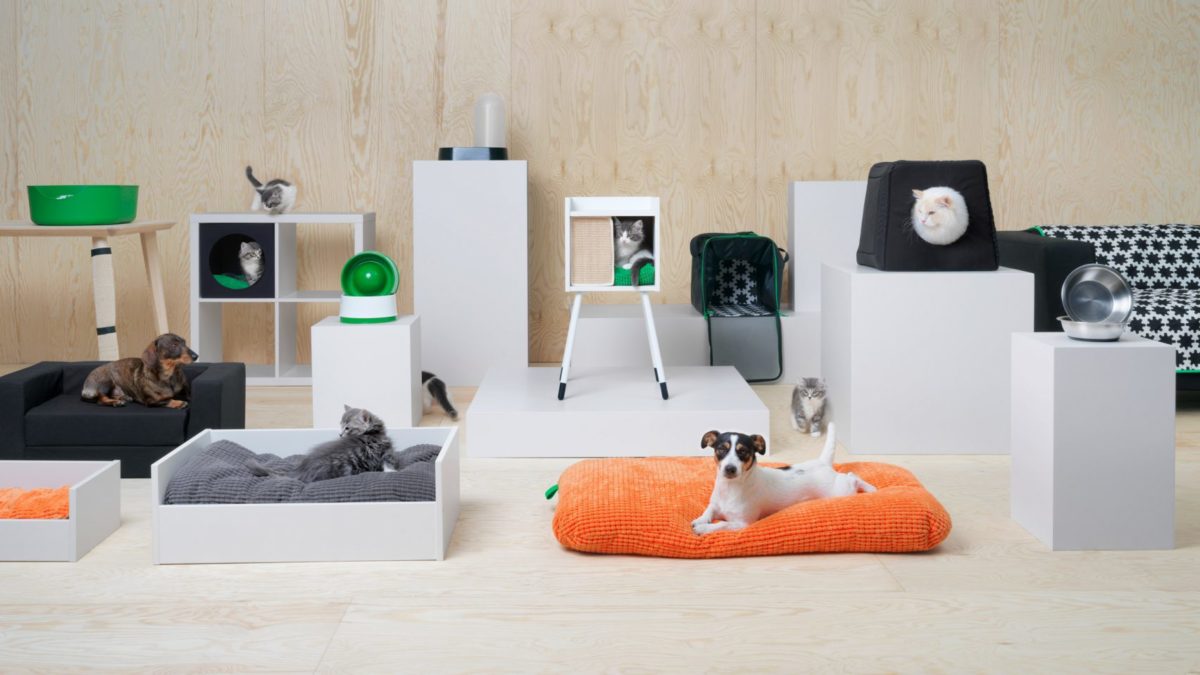 IKEA recently unveiled its first furniture collection designed specifically for pets. The Lurvig collection was designed by Inma Bermudéz, Valencia-based designer, that worked alongside vet Barbara Schäfer to make sure that different behaviours types and habits were being accounted for. The designer felt there was a gap in the market for reasonably priced but nice-looking pet products, this is the main reason behind her 62-piece collection that covers the basic areas of sleep, eat, play, travel and walk. The collection also includes reflective leads and collars, a travel basket, a play tunnel and a brush; the designer even considered the less-than-savoury moments of pet ownership – creating a colourful range of poo bags and a litter tray shovel.
IKEA is not the first brand that is developing furniture for our beloved pets, there are also company that creates only for pets, Tuft+Paw is one of these. Tuft + Paw is a company based in California that creates and sells beautiful, carefully crafted furniture for cats. "At Tuft + Paw, nothing makes us happier than seeing a well-loved cat. For us, that means providing them with the best possible environment- one that also protects and enhances the beauty of our world. Our cats love comfort, and we love ethically made, modern designs."
They are currently running a contest to find a new beautiful, affordable, and sustainable cat bed design for their collection. The winning designer will get a $1500 prize and their creation will be produced in the US and promoted as one of Tuft + Paw's new flagship products. Click here to submit your design.
All Rights Reserved to IKEA and Tuft+Paw