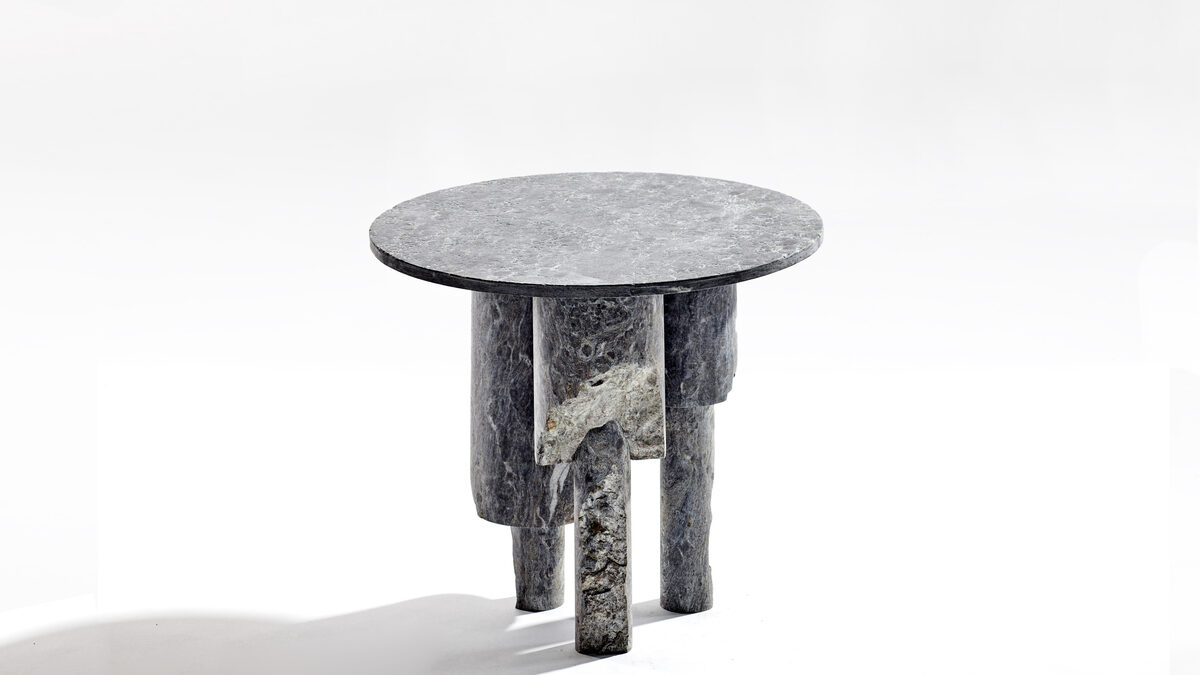 PIETRE TROVANTI, the circular design that starts with waste
Last April I met Tiziana Scaciga, founder and director of Pietre Trovanti. During our last exchange she recommended the book "Estetica del Rottame", in which I was struck with the romantic concept of "beautiful ruins." I recommended to her "La Vita è un Raccolto", Agnès Varda's film documentary about the lives of contemporary gleaners who, out of necessity or to give a second life to everyday scraps, repeat the ancient gesture of collecting what remains on the ground. "The beautiful thing about salvaged objects," says an artist midway through the film, "is that they have a past."
It is precisely on the revaluation of waste's "precious past" that Pietre Trovanti is based, the brand that Tiziana Scaciga has founded in collaboration with Andrea Scotton (production director) to recover the remnants of natural stone processing – including marble powders and "scraps" left over from the production of parent company  Moro Serizzo – and transform them into design objects capable of conveying the stories of their land of origin, the Val D'Ossola, with their wild and primordial aesthetics. Back from the last edition of Maison & Objet, Tiziana Scaciga told us more about her circular brand.
c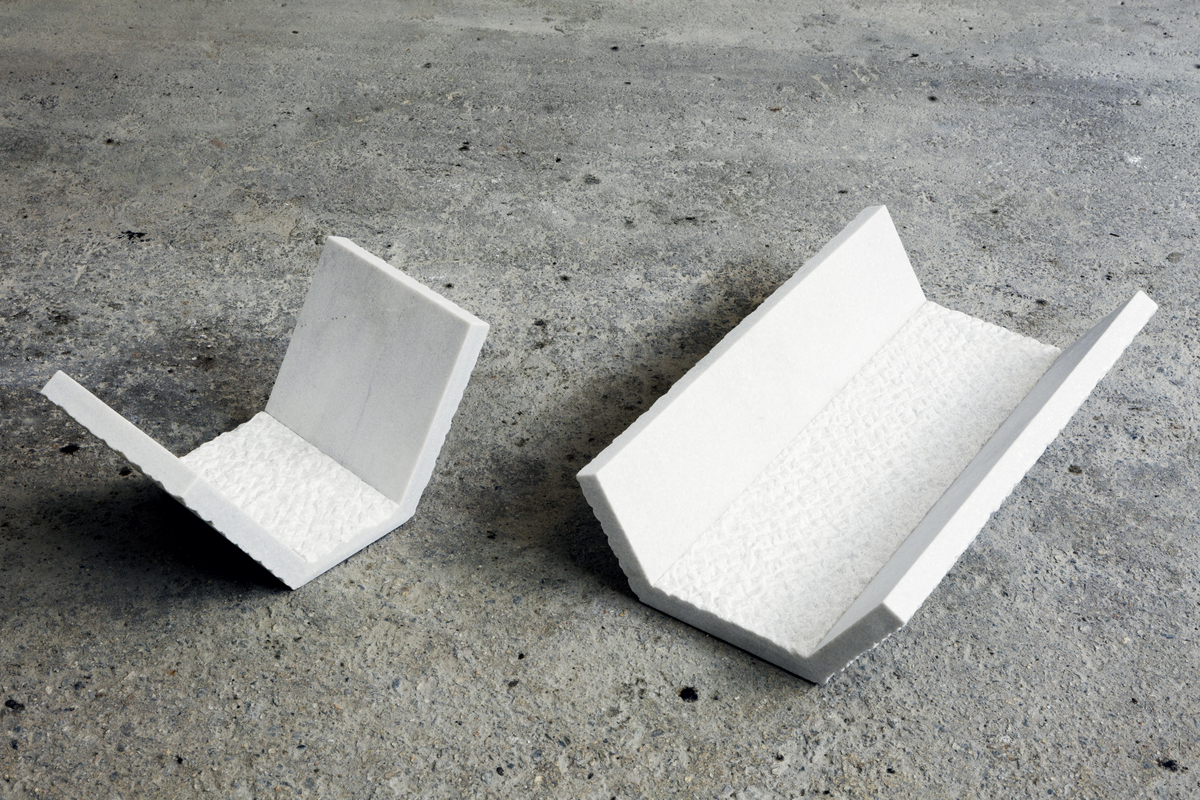 c
How did the project come about?
I descend from a family of artisans through generations. The family business specializes in high craftsmanship of natural stone, a male-centered craft that, over time, has turned into a female entrepreneurial experience, with my mother Mariateresa and my sister Raffaella running the company today. After graduation, I began to develop a special interest in the scraps of this production, which are very symbolic and evocative. Today with Pietre Trovanti we recontextualize the role of waste stones from the Ossola Valley in everyday life. We enhance and transform wild, imperfect and irregular matter into objects of design and applied art, a resource to be explored in an ethical, poetic, aesthetic dimension.
c
And where did the name come from?
When my grandfather Giovanni Mario Moro, a stonemason from Montemerlo, Padua, came to the Ossola Valley in 1940, he began working stone using Trovanti – those uneven rocks commonly found in the woods. Textural relics from a primordial geological time, more easily known as erratic boulders. My grandfather would "hew" the Trovanti in situ and then they would be transported and processed downstream. There was no talk of a circular economy back then, yet the thinking behind this approach was already being applied, spontaneously, in the everyday life of stonemasons. Trovanti is also the present participle of 'to find'; it is a way of reversing the perspective, between the finder and the found.
c
Currently there are three main collections. Could you tell me about them? Is there anything new coming up?
The Trovanti are objects that have an easier reproducibility, Erranti the non-replicable pieces, while the Adam collection is based on the use of sawing sludge regenerated from cutting stone, a research born in collaboration with artist Marta Palmieri and architect Carlo Antonelli. Adam transforms the identity of a residue – sludge, the "waste of waste" – into raw material. We design unusual objects for everyday use, with sober, essential lines, following a vision inspired by the cycle of nature: from every end a new beginning. Today we are expanding the Nebula collection – created with artist Teresa Carnuccio – in which the sparkle of palissandro marble crystals interacts with the evanescent chromatics and hues generated by the cyanotype technique. We are continuing our collaboration with Argentine designer Josefina Muñoz, who has already designed the iconic Radical Game tables for us. With designer Saif Faisal, on the other hand, we are expanding Upsidedown, a collection that maintains the spontaneous form of stones by juxtaposing them in sculptural compositions.
C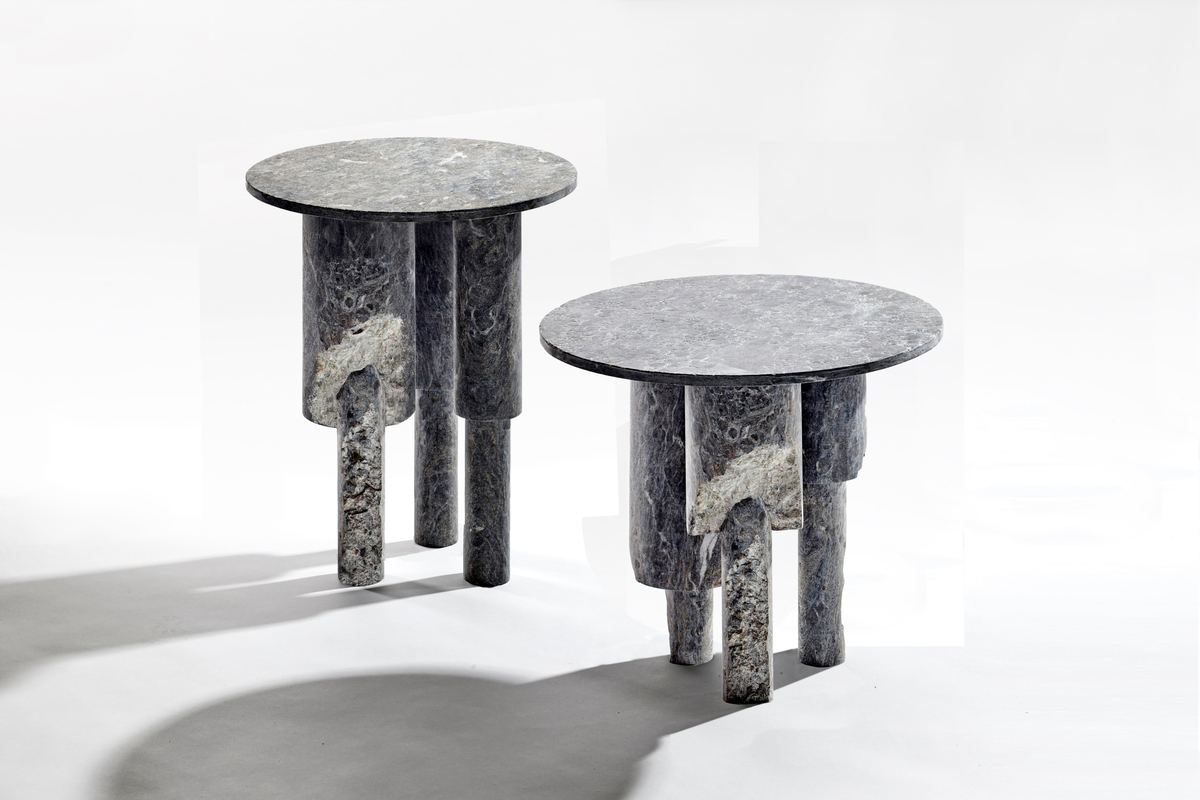 C
Pietre Trovanti collaborates with many designers -your "stoneytellers"– including Zaven, the Venetian studio that recently made the list of this year's top 100 designers, according to AD Italia. How do you choose designers to collaborate with? What have you produced with them?
We believe a lot in collaborations, and we like to discover how different professionalism, personalities and sensibilities confront discarded stones to reveal their unexpected aesthetic and design potential. Collaborations always come about in different ways. With the Zaven studio, we created In Primis, a collection of small tables and centerpieces in palissandro marble born from the recovery of an uneven slab, reviving the ancient technique of chiseling.
c
Who produces Pietre Trovanti's signature objects?
The craftsmen of Moro Serizzo, without whom none of the pieces in our collections would exist. This humanity of handcrafting represents a defining mark of our identity. The process of handmade transformation of objects involves as little processing as possible, to minimize energy consumption.
c
What are the peculiarities of the Ossola Valley and its marble ?
The Ossola Valley, on the border with Switzerland, is among the most important geological basins nationwide. From Ossola, specifically Candoglia, comes the marble of the same name, which was used in the construction of the Milan Cathedral. It is a very rich territory from a geological point of view: here stone – very common is the Serizzo type – is also an identifying element of traditional architecture. The quarry of palissandro Marble – a material of varying textures and colors that we use a lot because of the characteristic sparkle of its crystals – represents a worldwide unicum.
c
All of the brand's objects are characterized by the raw aesthetic of stone, which, even where it is most worked, is never deprived of its natural irregularities and inherent "brutal" appearance. Can you explain this choice?
The naturalness of the material we recover – from the dissimilar block to the processing scrap – is our expressive signature, and a form of respect for the stone and its history. It is an inner path of enhancing the irregular, the imperfect, outwardly declared by the raw and undomesticated material. In our collections we alternate smooth and rough, glossy and matte, harsh and delicate, contemporary and primal finishes to express the poetic interpenetration of opposites. Pietre Trovanti objects are expedients for telling stories.
c
Visit Pietre Trovanti to discover all the collections and follow the brand on Instagram!
Cover image: Radical Game, Josefina Muñoz, ph. Walter Zerla
c