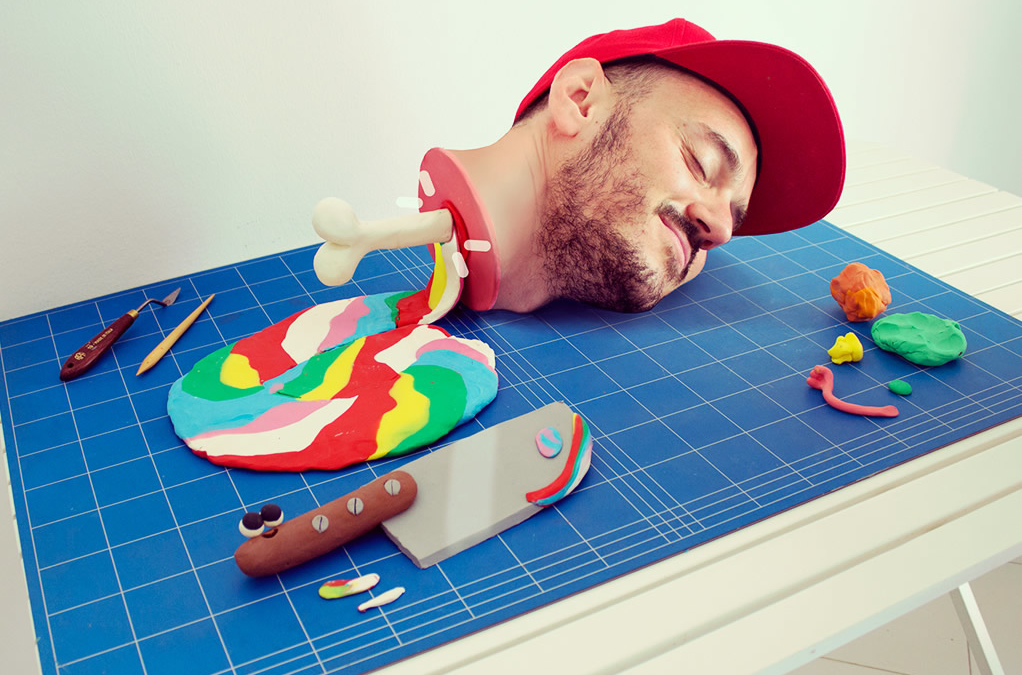 PLASTICINE ADDICTION_ Stefano Colferai
Stefano Colferai was born in 1989 in Milan, he wanted to be a football champion but, sometimes, things don't always work out the way you'd hope. Having abandoned this idea, he graduated in graphic arts and start to express his creativity using hands instead of his feet.
Stefano was recently involved to perform for Nike Epic React Flyknit project and he was one of the four chosen artists which has reinterpreted the values of this running shoe. He created an ironic stop motion video by using clay : "Plasticine is suited to interpret my vision and the use of stop motion has allowed me to emphasize all the transformations, which are intended to arouse curiosity", says Stefano.
Apart from this project, his work is focused on study and modelling plasticine characters, illustration and stop motion animation. When a new idea arrives, he warms plasticine in his hands, then he finds the suitable colour palette to express this idea, and builds it into a real object. He continues to model clay until the character is smooth and ready for the photography session. After the modelling, he shoots several images until he finds the perfect light. The base for the stop-motion video is ready. Thanks to the plasticine, he finds his own key to convert his ideas and thoughts into reality.
All Rights reserved to Stefano Colferai