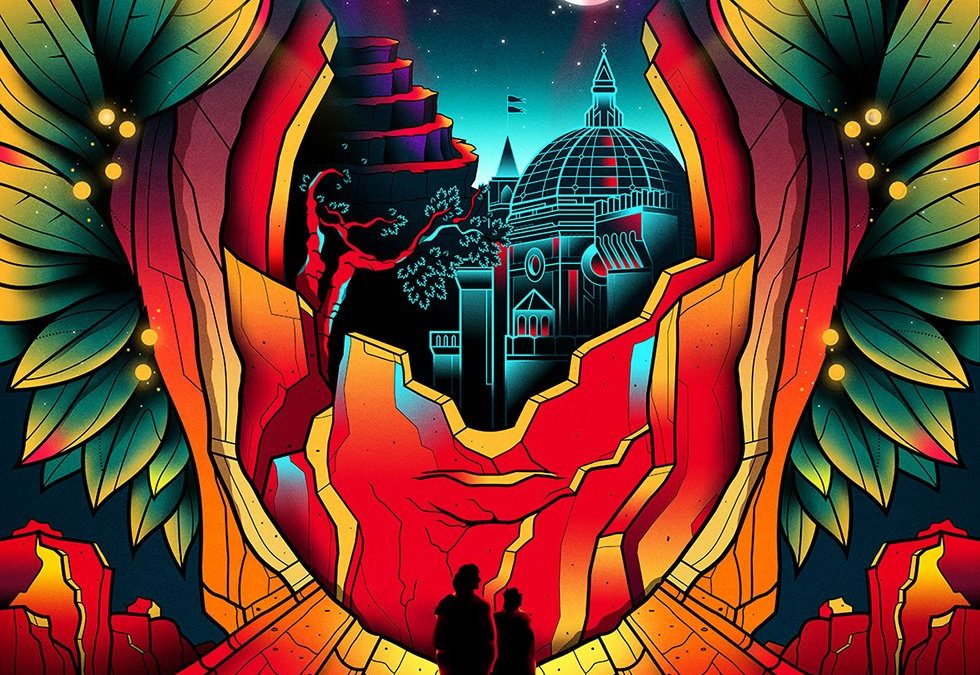 Van Orton Design is a duo of twin brothers based in Turin, Italy; they are both graphic designers. Their art is influenced by a mix of 80's pop culture and neo-gothic windows design.
Their peculiar style was born six years ago. One of the twins, Marco drew some graphic posters of "Back to the Future" using thick black outlines and full vivid colors for the remaining part. The result was an amazing gothic pop image. They understood that this could become an interesting, personal style. From that moment on the duo started creating a lot of tribute illustration series based on cult movies, comics and icons from recent past. The twin duo also collaborates with Xbox, Philips, Marvel, Sky, Universal and a lot of Italian rappers.
You can enjoy their retro-futuristic illustrations on their official website or by digiting Van Orton Design on social media.
All Rights Reserved to Van Orton Design