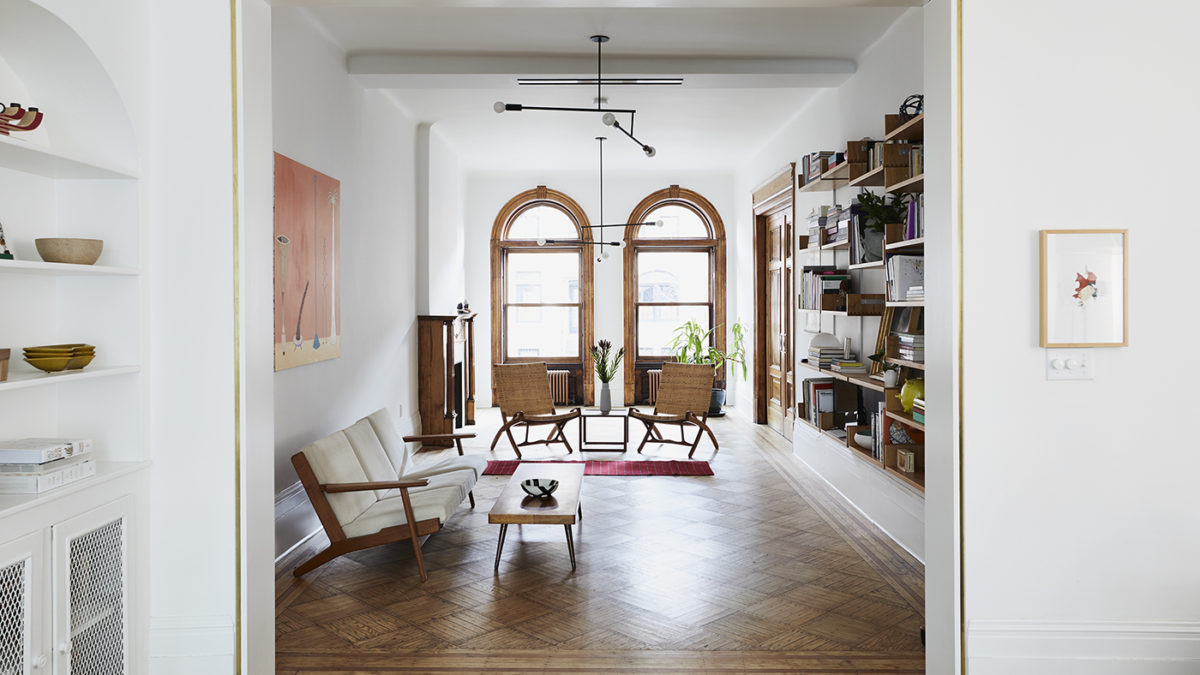 PROSPECT LEFFERTS GARDEN TOWNHOUSE
GRT Architects founders are "architects who studied history before design and find truth more interesting than fiction. They look for what makes each project unique and craft a response they hope to be as surprising as it is appropriate."
Rustam-Marc Mehta and Tal Schori were recently asked to renovate a four story townhouse in the Prospect Lefferts Gardens Historical District.
This twelve-block residential neighborhood was landmarked in 1979 and the interior of the buildings were often governed by contracts set in place by the Lefferts family that controlled heights, setbacks and façade materials. The townhouse in question was designed in 1898 by Architect William M. Miller who used an eclectic mix of Romanesque and Neo Renaissance motifs.
"The building meets the ground with a rusticated base in Indiana limestone which is also used on the parlor level to create three identical Romanesque arches. Above, limestone is used for lintels and keystones but is primarily composed of an elegant Roman-proportion brick. Windows are unique on every level, showing semicircular transoms at the parlor, a single large projecting bay supported by limestone colonettes on the second level, and asymmetrical single-hung openings with limestone spandrels at the top. The building is topped by a bracketed and festooned cornice. At some point a two-story addition was built in the rear, and in 1940, the ground floor was turned into a doctor's office. Both modifications conspired against a way of living in the home that suited our clients' needs. GRT was therefore hired to reconsider not just the aesthetics but the organization of the building in the Prospect Lefferts Gardens Historical District.
Team: Rustam Mehta, Tal Schori, Andrew Barkhouse, & Sharif Anous
C