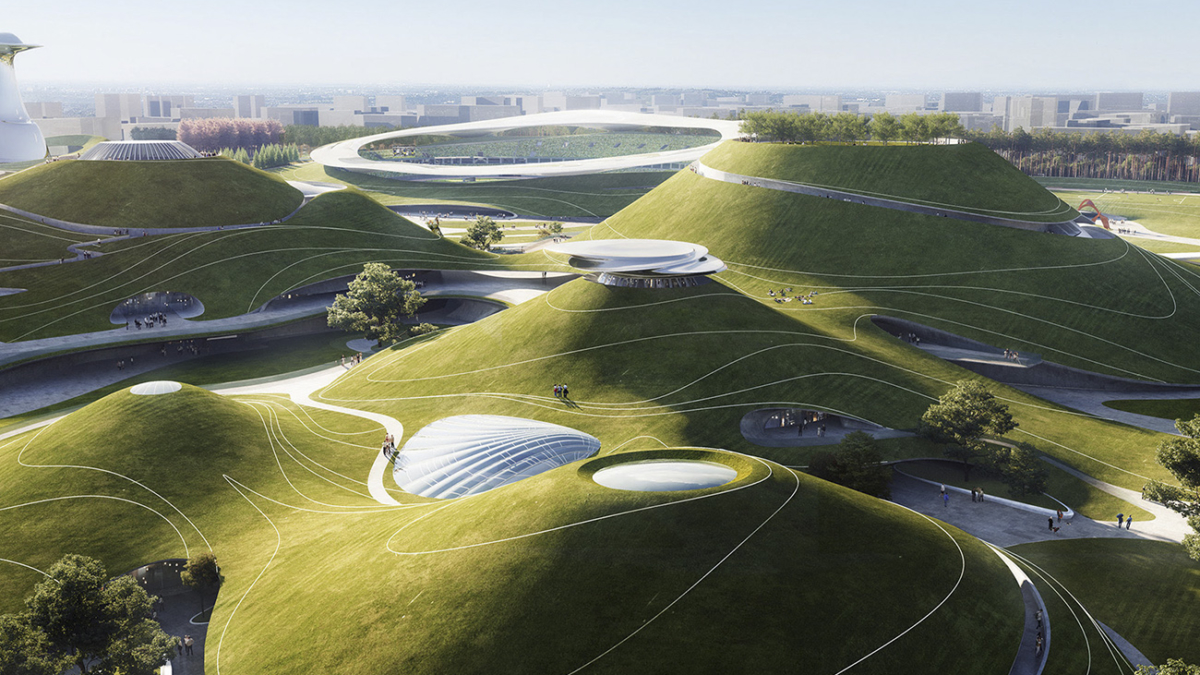 QUZHOU SPORTS CAMPUS_ MAD
MAD Architects designed the "Quzhou Sports Campus" in the historic city of Quzhou, in China's province of Zhejiang. This city has thousands of years of history, containing deep traditional culture and philosophical ideas. Complemented by beautiful scenery, with lush forestland covering more than 70% of the land, the region's profound historical culture and natural landscapes are its most precious resources. With this in mind, MAD envisions a surreal, ethereal and tranquil artistic landscape in this modern city, like a mirage, that has the potential to become a place of spiritual belonging for the future of the city.
Spanning almost 700,000 square meters, the first and second phase have a total construction area of approximately 340,000 square meters, and include a stadium (30,000 seats), gymnasium (10,000 seats), natatorium (2,000 seats), national sports complex, outdoor sports venue, science & technology museum, hotel accommodations, youth centre and retail programs. MAD's design embeds the functions of the sports park within natural forms, creating an earth-art landscape in the center of the city – a poetic landscape that falls somewhere between that of Earth and Mars.
"We dream not only of creating an urban space about sports and ecology, but also turning it into a unique land art park for the world, establishing a relationship between the city's heritage and history of Shanshui culture," says Ma Yansong.
All Rights reserved to MAD