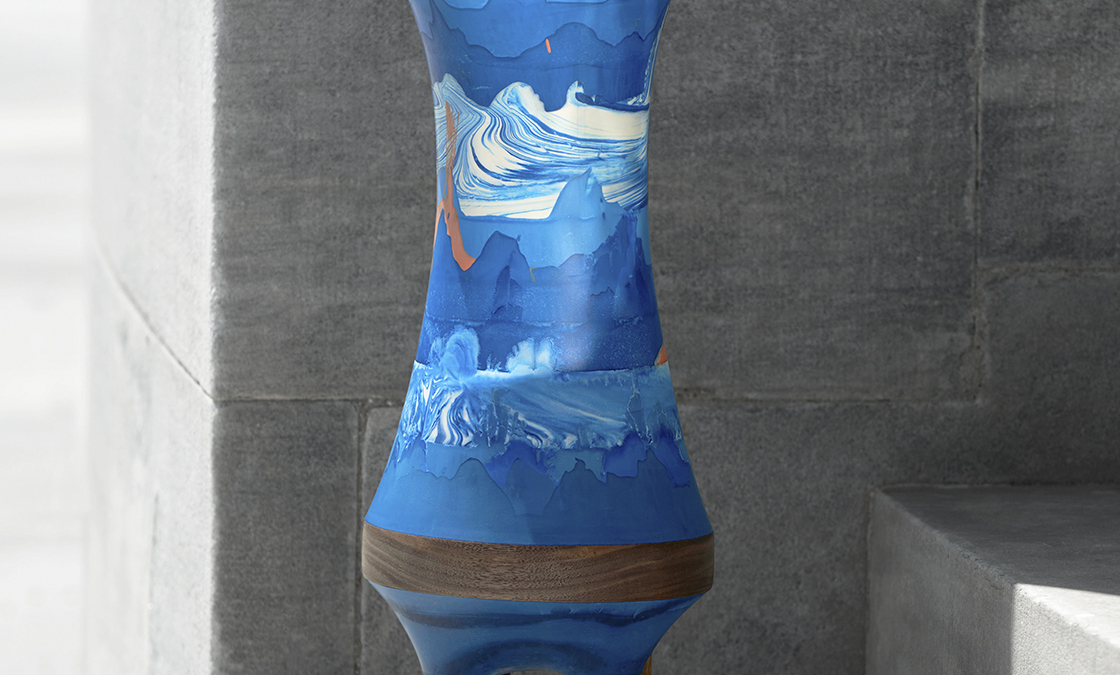 Ragna Ragnarsdottir (born 1988 in Iceland) graduated with honors from Ensci Les Atelier in 2016. Working around the intersection of design, art, craftsmanship and production, she explores a creative process that enables the design of objects more intuitively: instead of designing objects from existing industrial or craft techniques, she searches for new processes where the design is a direct result of the production. Always working with accessible materials she takes care of mixing opposite mediums, using materials in untypical ways or making them take an opposite look where the result is a particular product or installation. With her experimental approaches, she hopes to create a positive interaction between the user and the product.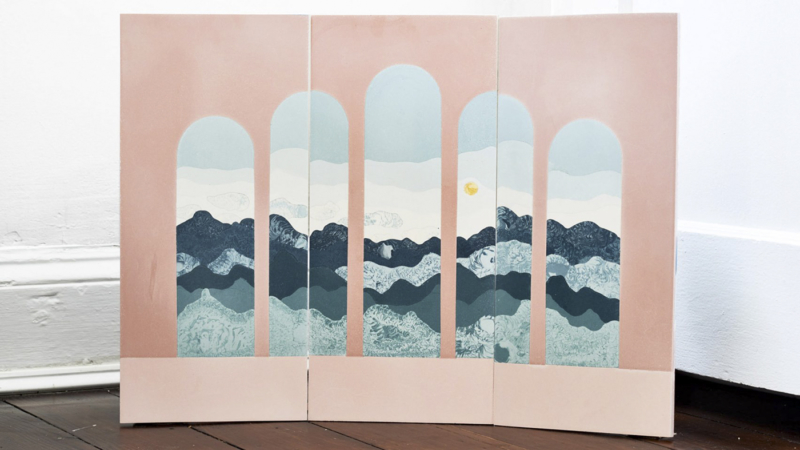 The Icelandic designer was named Nordic Designer of the Year at the Formex interior design fair in Stockholm. The jury described her collection of objects as having "a mystic feeling about them that makes one think of Icelandic sagas and to the unique nature of the country". "At the same time, they carry traces of Chinese aesthetics," they said.
Ragnarsdottir presented a range of objects at Formex, for which she actively explored new creative processes and innovative ways to mix materials. Her aim is to encourage interactivity between the product and the user. "When people see my objects they often become interested in how they are made," she said. "The material, texture and colours are unfamiliar to them."
The material is not ceramic but an acrylic-based resin, a two-factor material that dries with air. The technique started a few years ago, when Ragnarsdottir was playing around with latex, exploring how she could manipulate it in various shapes.
"I love working with mixed materials without limiting myself to an existing industry or craft, but taking control in producing whatever I can think of and what the material allows me to do." Ragna Ragnarsdottir 
All Rights reserved to Ragna Ragnarsdottir