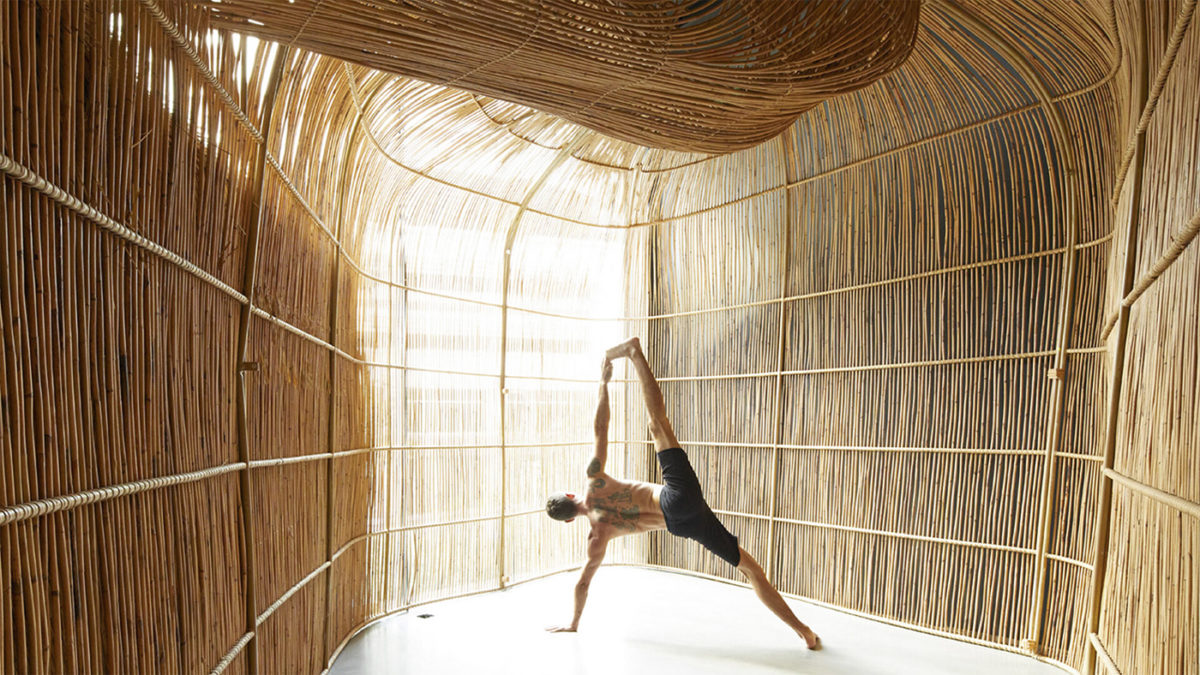 Thai architecture studio Enter Projects Asia has used rattan, a type of climbing plant with a flexible woody stem, to enclose a series of studios for yoga brand Vikasa at its headquarters in Bangkok – a 450-square-metre space in a triangular-shaped block. Supported on a frame of Thai timber, the material was used to partition two public yoga studios and fully enclose two smaller, private studios. The aim of the studio was to create "an urban oasis in the chaos of Bangkok – a retreat from the grind".
Rattan was chosen as it can be found on the island of Koh Samui of the east coast of the country, where yoga brand Vikasa had a retreat. All the elements of the project were made from natural, local materials: Thai hardwood, local black slate, bamboo and rattan. Along with the pods, it was used to create light fittings in the studios and a large, sinuous desk that dominates the reception area.
The three-dimensional rattan forms were created in collaboration with specialist furniture designer Project Rattan by combining traditional weaving techniques with digital design.
To follow Enter Projects Asia's latest architectural endeavors, follow Keane on Instagram.
Photography by Edmund Sumner.
c