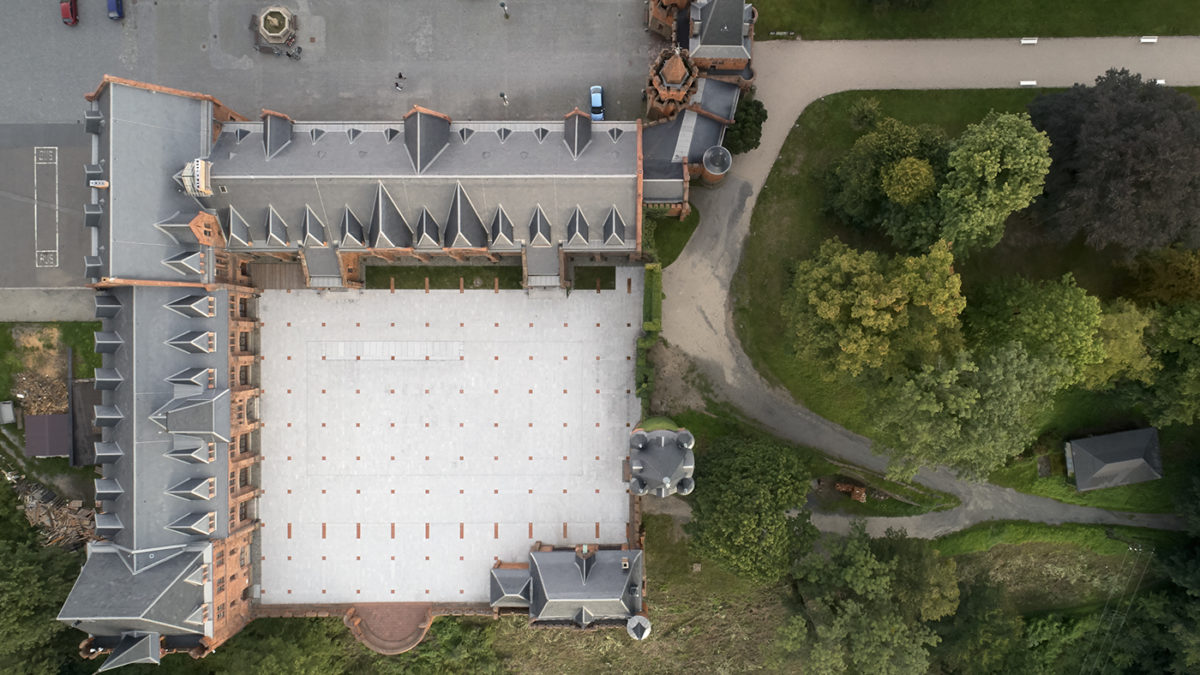 ATELIER 38 is an architectural and design studio. They focus on the realization of contracts using both classic and alternative technologies, on continuous education and on the development in state-of-the-art procedures and trends in their field of expertise including respecting the ecological aspects. They cooperate with a number of experts in technical infrastructure design, technical provisions of constructions, statics and others.
One of their latest project is the restoration of the Red Castle, Červený zámek in Hradec nad Moravicí, Czech Republic.
During the first phase of the reconstruction and restoration, it was essential to secure structurally unstable masonry walls, vaults, balconies and roof trusses and to replace roof tiles and dormers. Atelier 38 intent was to retain original masonry walls as much as possible. The castle's façade made from red face bricks with red sandstone inserts was decorated by handcrafted elements – such as coat of arms, engraved slabs, gargoyles, mascarons, rosettes, end pieces, statues of basilisk and chimney heads. The original stone miniature of the "Tower" was returned to the top of the gable of the Upper Stables.
The vaulted space of the Lower Stables (the former hospice for wounded horses) was restored into its original layout and monumentality. Today it is used for exhibitions, concerts as well as a glyptotheque – to store the original statues and roof and façade stone fragments.
The pitched dormers were built according to the 1950s scheme to suit today's demand for an accommodation. Slate tiles were used for the roofing to minimize flashing details – to create a valley, a hip, a ridge and a gutter.
The courtyard was unified again to provide a platform for cultural events. Wall to wall paving is entirely from granite in order not to compete with the romantic expression of the Červený zámek (Red Castle). A so-called hidden water fountain enhances pleasant microclimatic conditions especially during hot summer days.
Photography by BoysPlayNice
Visit ATELIER 38's page to see more projects!
c