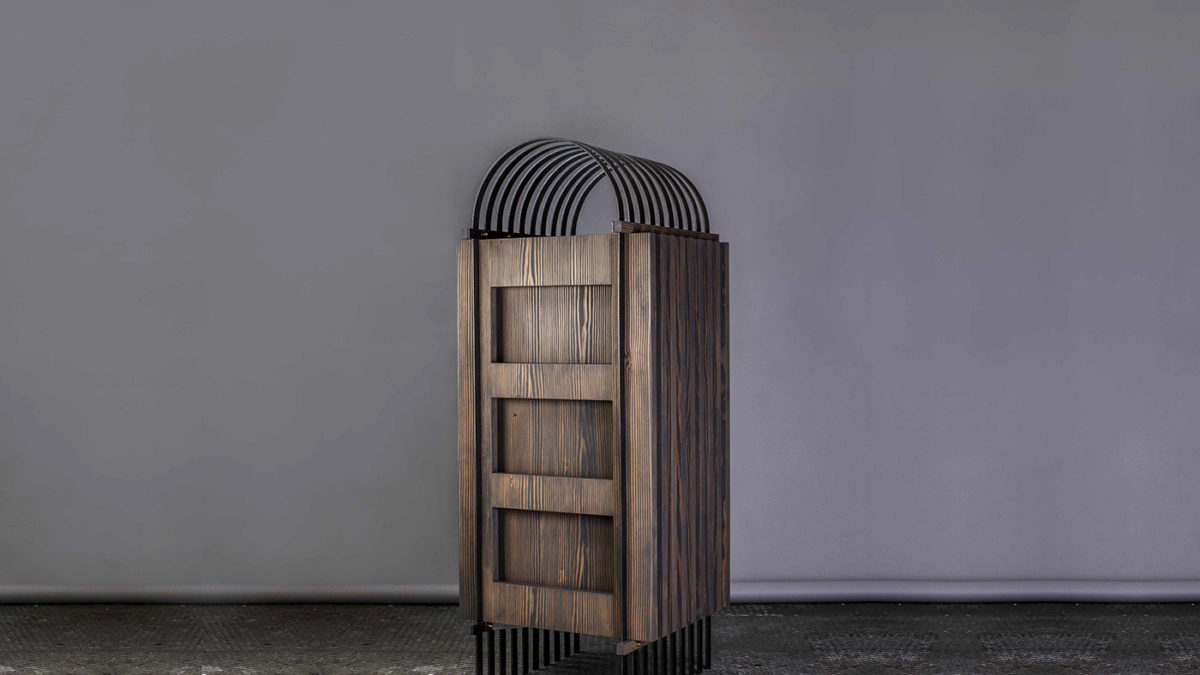 Since 2012 Danish architect Anne Dorthe Vester and designer Maria Bruun has collaborated as MBADV, creating objects in the cross-section between architecture, design and art. Their work often focuses on abstractions, like idioms, functional hybrids, and on the aesthetics of materials and form in relation to surrounding spaces – all created with an intense focus on the crafted detail.
One of their pieces is Relief, realized for Design Miami Basel 2017 and commissioned by Gallery Fumi, sponsor Dinesen. Each piece of furniture consists of a number of rolled hammertoned steel arches that hold the stained Douglas Pine plate with varying cuts. The arches and plates are retained by a unique assembly bracket in wood, steel and brass fittings. Together, these cuts create cavities of various sizes, in which there is room for storage in the custom made burnished steel shelves or drawers.
"In the course of the material, a multitude of poetical reliefs are formed. The repetition, dimensions and rhythm of the materials play with the perspective and the design of the two cabinets explores different degrees of functionality.
These pieces investigates function of furniture and the space they occupy, as well as the creation of a piece of furniture with the highest quality and detailing craftsmanship. We are fascinated by a scenographic whole, based on a premise of creating furniture, to be perceived, experienced and surprise from every angle, in order to give the viewer an aesthetic and distinctive narrative about both architecture, furniture design and craftsmanship."
Photographer Benita Marcussen
v