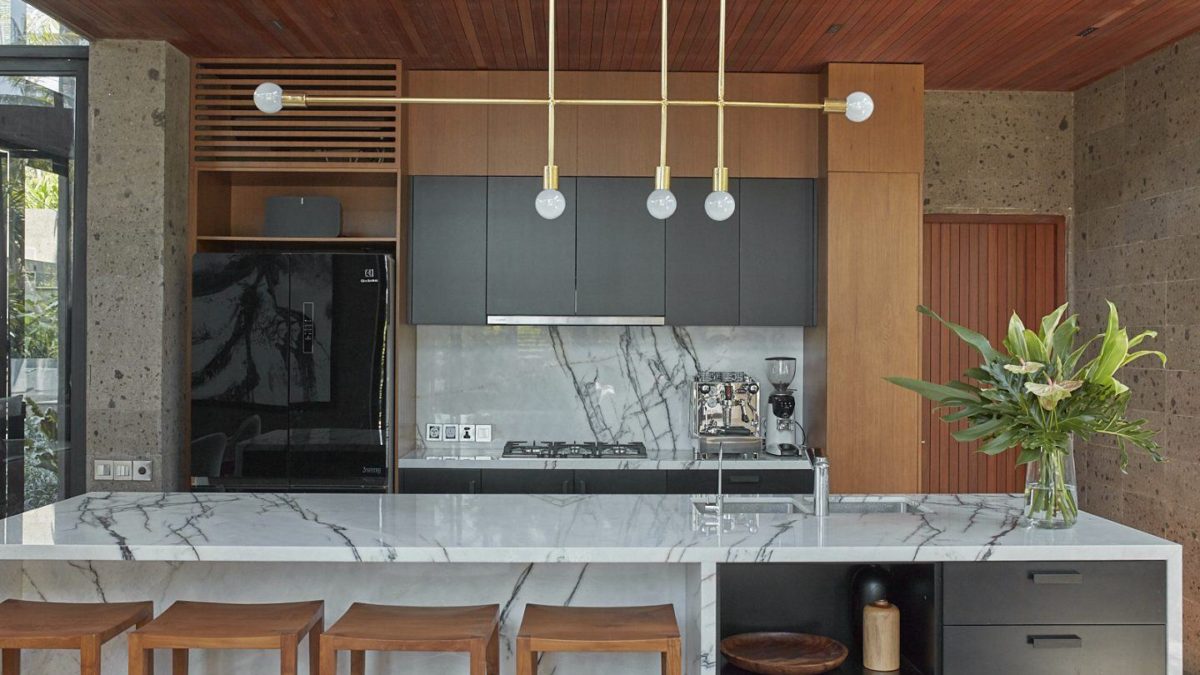 Alexis Dornier studied architecture at the Berlin University of the Arts after which he relocated to New York City to work as an architectural designer for Asymptote Architecture, OMA-NY and Rex between 2004-2007. In 2013 he decided to leave his western life behind and relocate to Ubud Bali where he began consulting on locally designed and built architectural projects. What began as architectural consultancy quickly evolved into independent project designs. Dornier is now based in Ubud, working both locally and internationally on a mixture of residential and commercial projects.
One of his latest project is the River House, a five bedroom residential home located in Pererenan, Bali. Private spaces are grouped into a cubistic volume that seemingly hovers above the living rooms and the garden. An expansive pool forms a strong vector into the adjacent rice field – a graphic juxtaposition to the first floor's horizontal configuration.
The continuation of Bali's beautiful landscape into the inside of the building is one of the key for the River House design: the studio embedded the existing topography and used it as the over-arching feature for a three dimensional experience. Different passages, walkways and spaces lead through the house.
They used reclaimed timber and locally sourced sandstone to create surfaces and textures that evoke a sense of timelessness, firmness and reference back to Bali's vernacular building culture. A palm tree forest, banana- and bodhi trees surround the building and make it part of the silhouette consisting of rolling hills and lush rice fields. The side and front elevations of the volume are rendered by a wooden lattice. This changes the scale of the arrangement into a more abstract object, rather than a traditional home with windows.
Visit Alexis Dornier page to know more about his projects!
Photography by Annyck Benth
v