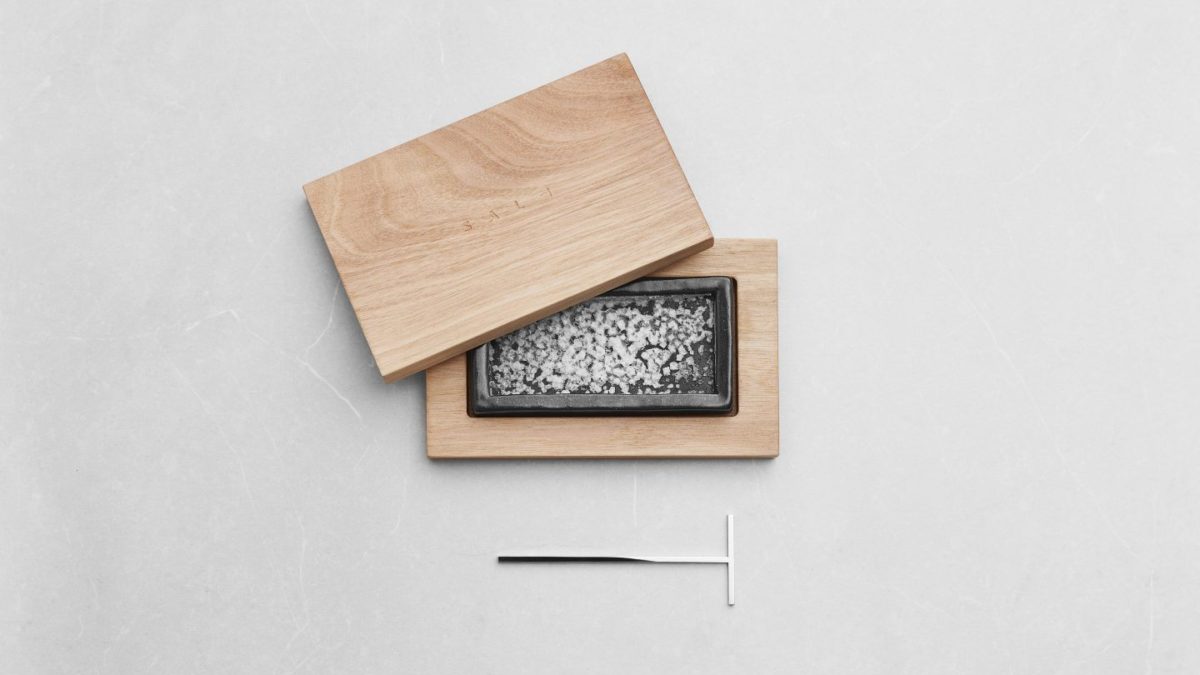 B O I R's an interdisciplinary duo composed by Vlatka Leskovar – Zidar, a product designer, and Ivan Zidar, a graphic designer turned chef. Ivan's understanding of local ingredients and endless love for culinary experimentation blends with Vlatka's ever-evolving exploration of the way physical objects inspire rituals and incite memories. Together, they create a unique platform for the development of design concepts.
Their latest culinary adventure, 'SAL⊥', lets users witness and actively experience the long tradition of sea salt harvesting. SAL⊥ mimics the sustainable manual process used for millennia by Mediterranean salt harvesters, and still practiced today on the Croatian coastline and in other Mediterranean regions. Seawater salt is collected in open fields and exposed to the sun during the summer months until it solidifies into precious solid crystals, which are then harvested by hand. B O I R' s design invention follows this process. The salt container comes with Nin 28 Bé°, a bottle of concentrated Adriatic seawater from the Nin Saltworks on the Croatian Adriatic coast. When a thin layer of the bottled brine is poured into the ceramic vessel – coated with waterproof enamel to enable optimal salt crystallization – and exposed to sunlight for an hour or heated up in the oven, crystal patterns appear. The salt is now ready to be harvested and served with a special metal T-shaped tool, reminiscent of those used in ancient Roman times.
Visit B O I R's page to see more projects and click here to see more food related projects!
C
All Rights reserved to B O I R