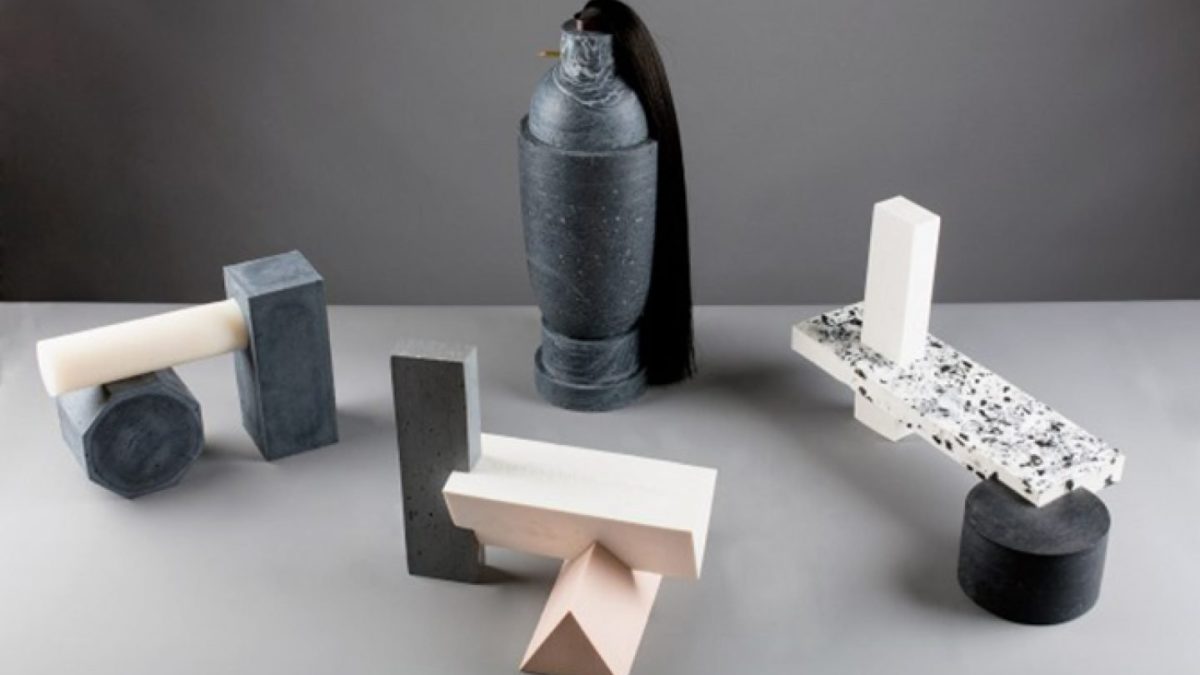 In collaboration with Italian designer Federico Floriani, Fernando Laposse realized Saponaceous, the results of an experimental research on the process of saponification with the aim to transform a raw material into form, colour and texture.
The duo collected refried oil from fish and chips shops and fat trimmings from butchers in Tottenham, North London; through an exothermic reaction, following the addition of lye, fat is transformed into a beautiful, good smelling soap. These were then filtered and saponified with lye and a mix of natural pigments to create a series of geometrical sculptures. The functional and interactive objects have been sculpted, molded and machined out of solid blocks of soap, presenting the potential qualities of this waste product.
The hair vase is a reference to the African tradition of protecting a household from bad spirits by dipping a horse tail into black soap. This soap was produced from a large block of pig lard soap mixed with charcoal and turned on the lathe to create the structure and base. All pieces should invite the user to reflect on the concept of wholesomeness by demonstrating the topics of personal hygiene, zero waste and purification.
All Rights Reserved to Federico Floriani and Fernando Laposse
(via ignant)