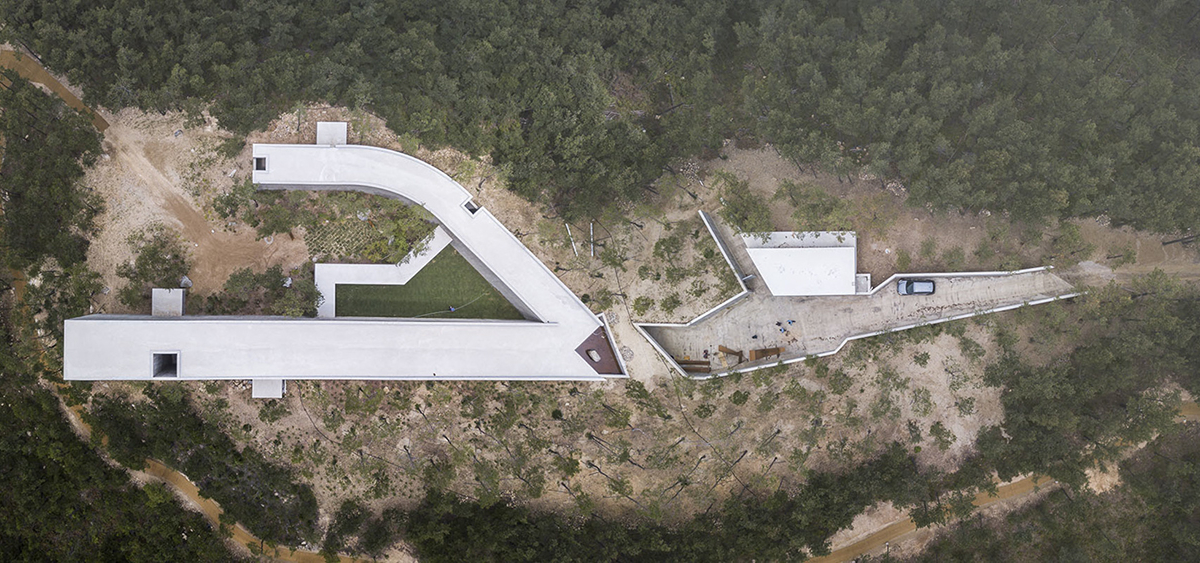 In the woodlands of South Korea, the studios of Álvaro Siza Vieira and Carlos Castanheira designed Saya Park, an ongoing architectural project in which spaces have been designed to amplify the beauty of their natural surroundings.
"There are projects that are born both out of their site and for it. There are projects that create the site for themselves", explains Castanheira.
The project seems a mixture of these two feelings: the forested area seems alien to, and in harmony with, the sculptural constructions. Saya Park consists of an art pavilion and a chapel, and a soon-to-be-finished observatory. The art pavilion stands atop a hill, this sculptural concrete building is home to gallery spaces and a library. Outside, the high concrete walls give way to the forest, the textural quality of the building stands in elegant contrast to the surrounding trees.
The chapel was designed to expand the meditation and introspection that the architects identified in the landscape of the site. In light of this external beauty, a space of "internal beauty" was deemed necessary. The building sits tucked into the hillside, opening to the east and the light of a new day. The observatory is a tower that, once completed, will offer views from a south-facing balcony across the forested valley to the mountains beyond.
All rights reserved to Álvaro Siza Vieira and Carlos Castanheira
(via ignant)