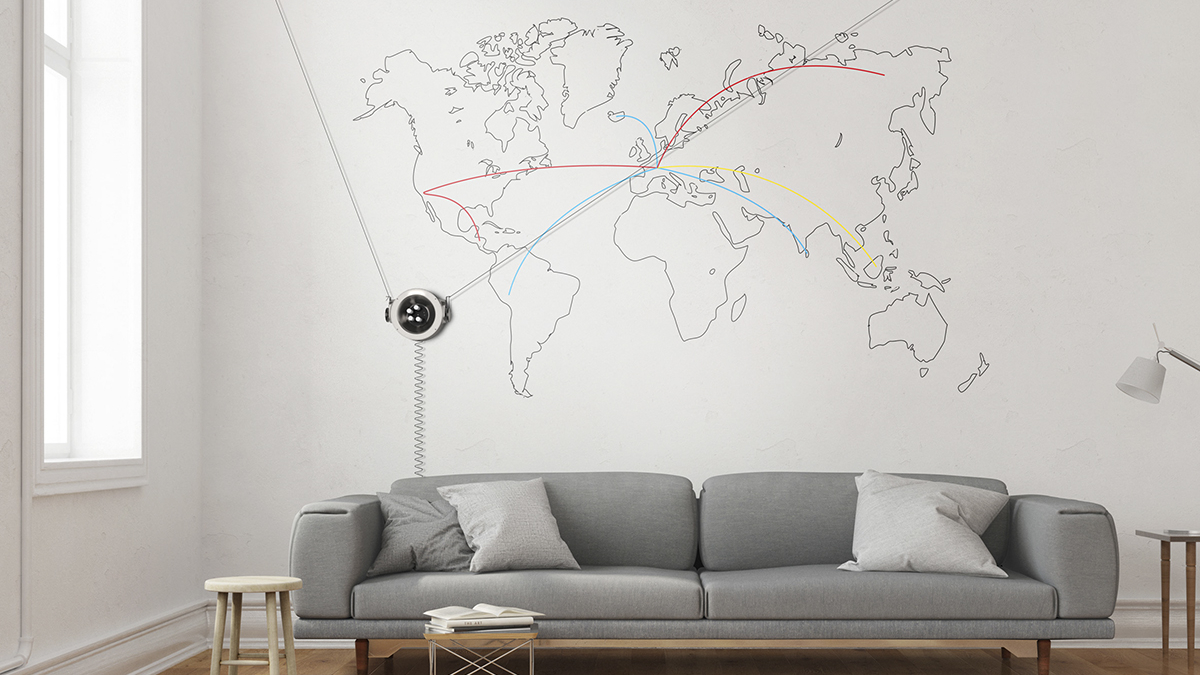 Italian architect Carlo Ratti has created the small Scribit robot, which allows users to personalize their walls with digital artworks. It will be unveiled at this year's Milan design week, taking place from 17 to 22 April 2018.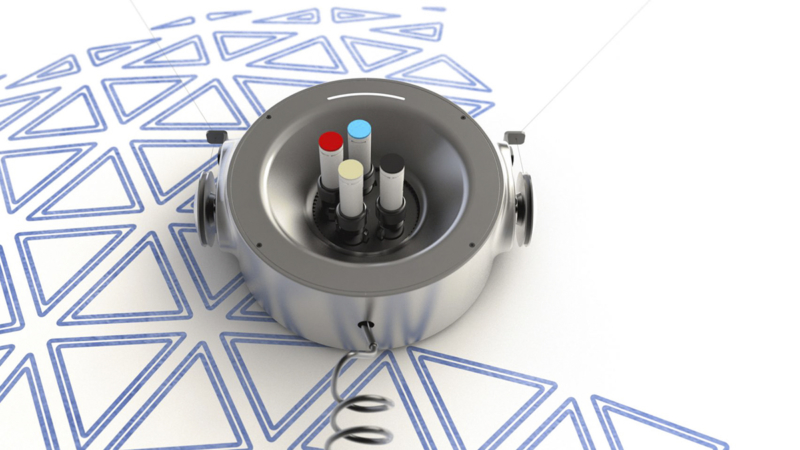 Requiring just two nails and a power plug, the device can be installed in less than five minutes. It then uses inbuilt engines to move, draw, erase and re-draw new content a limitless amount of times. Users can either create brand new content or upload an existing visual file from the internet, which will then be autonomously drawn by Scribit. The robot is able to draw onto any wall surface, including whiteboards, glass and plaster.
The digital device works on a two-axis plane, moving up and down two cables that hang from a vertical wall. After moving itself to the desired point, Scribit then uses markers to reproduce the content dictated by the user. These marks can then be reversed by Scribit's erasing process, which works in a similar way. Once the relevant input is given by the user, Scribit knows where the previous content has been drawn and will follow its shape until the image is fully erased. The robot is also able to reproduce any kind of data in real-time, including notes, messages, images and graphics. Once the user sends their digital information to the device, the plotter instantly reproduces it. According to Ratti, Scribit will also offer users access to a vast range of digital content via a series of apps, where businesses or institutions would be able to develop and upload any type of content.
All Rights Reserved to Carlo Ratti
(via dezeen)