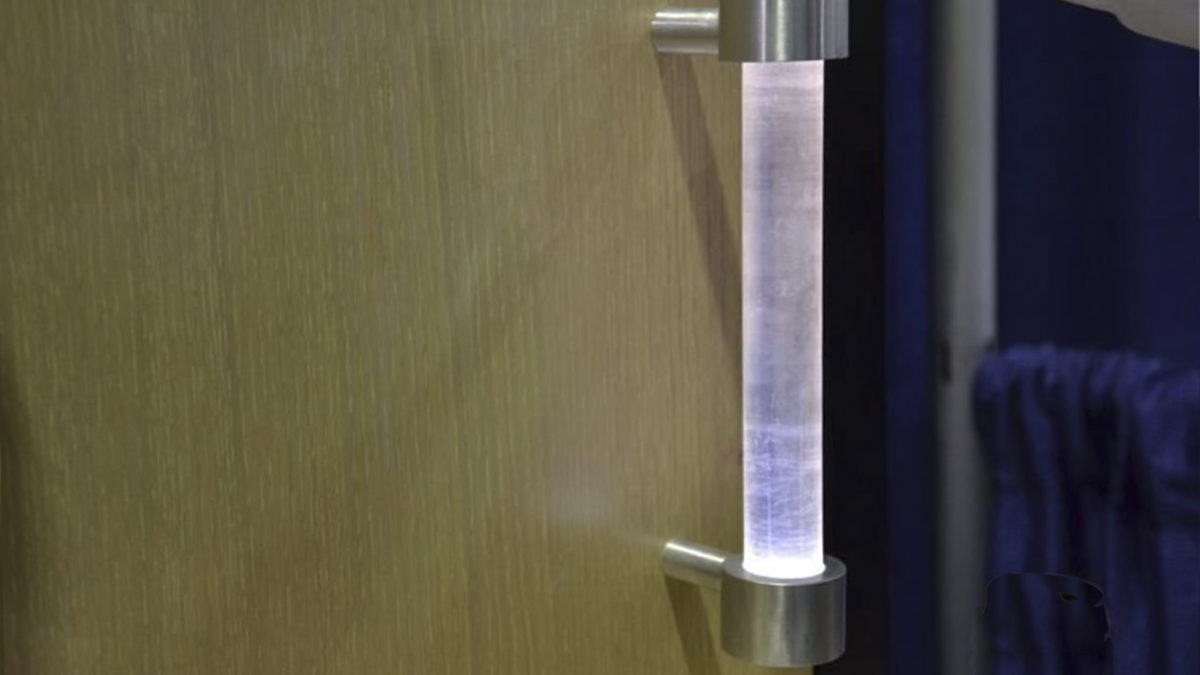 SELF SANITIZING DOOR HANDLE
Chinese University of Hong Kong student Sum Ming Wong and Kin Pong Li created the self – sanitizing door handle, which uses the light source to constantly clean and sterilize itself. It can minimize the risk of infection by contact and enhance the hygiene of the place.
In 2003 SARS spread out in Hong Kong, infecting thousands and killing hundreds of people. Everyone noticed the importance of public health, and this is why Sum and Kin decided to design a door handle for the public use, in order to prevent those infection to spread out and enhance public hygiene.
Comprised of a glass tube with aluminum caps at each end, the door handle is covered in a photocatalytic coating made from a mineral called titanium dioxide, which is ground into a fine powder. This thin coating on the glass tube is able to decompose bacteria via a chemical reaction that is activated by UV light. The handle is powered by an internal generator, which converts kinetic energy from the frequent motion of the door opening and closing into light energy, to keep the UV light continuously shining.
The self – sanitizing door handle was one of the winning entries in the 2019 James Dyson Awards, which recognizes the best in student design and engineering around the world.
C
via dezeen