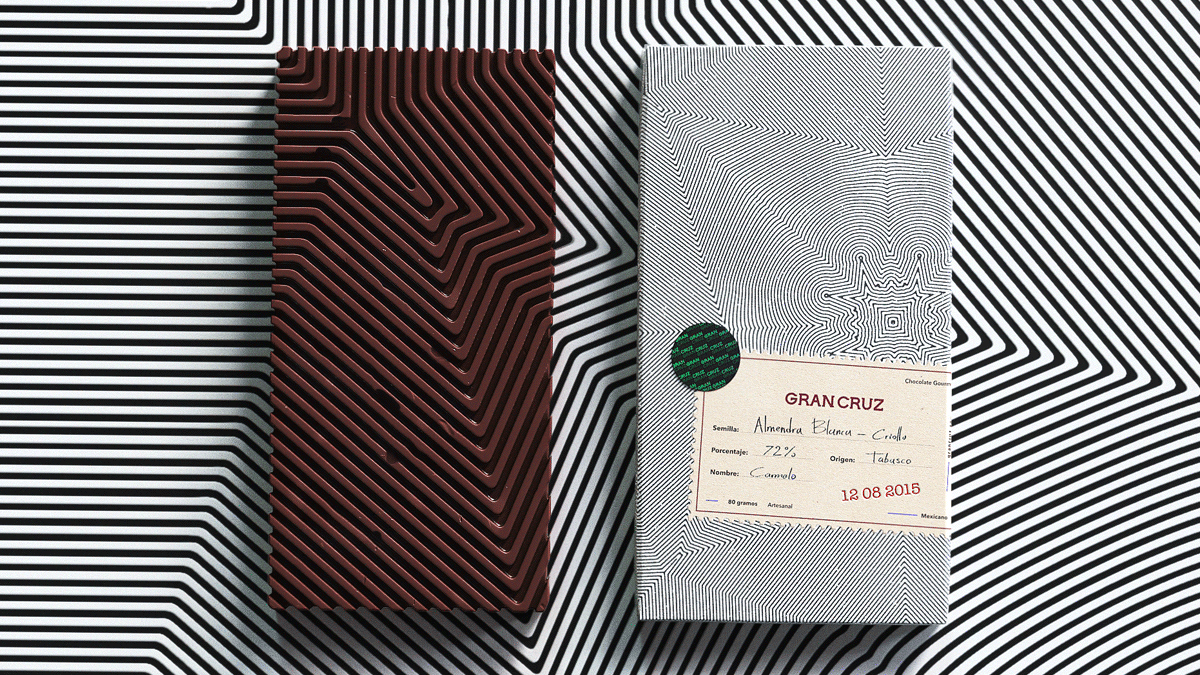 Shift is a design studio based in Monterrey, Mexico, founded in early 2013. They operate under the belief that "design can change the world", a premise they do not take lightly as they seek to integrate design in all aspects of life. The purpose is to create innovative and deeply conceptual user centered solutions that positively influence our communities, partners and clients through high impact design.
The studio recently realized an identity and branding project for Gran Cruz, a premium chocolate Brand dedicated to the pursue of perfection, through artistry and dedication. They say about the project: "From the devoted growth and meticulous selection of Mexico's best cacao, Gran Cruz' final product is a symbol of Mesoamerica's powerful tradition and richness. The chocolate itself, seen as a 'food of the gods' in Aztec culture and the result of great work and effort, is portrayed as a valued award. With this in mind we opted to create a visual language that alludes to Latin America's colonial era's craftsmanship and military recognition in the form of a 'Cruz' or medal, hence the name Gran Cruz.
The detailed patterns and holograms in both branding and packaging aim to communicate the product's authenticity and level of attention to detail, effort and demanding selection process. The mixture of serif, sans serif and handwritten texts highlight the brands human aspect and artistry. A modern and vibrant color palette is contrasted against sober and monochromatic tags as a reference to Mesoamerica's colorful culture juxtaposed with colonial era's industrial European influence."
Visit Shift for more projects!
All Rights Reserved to Shift