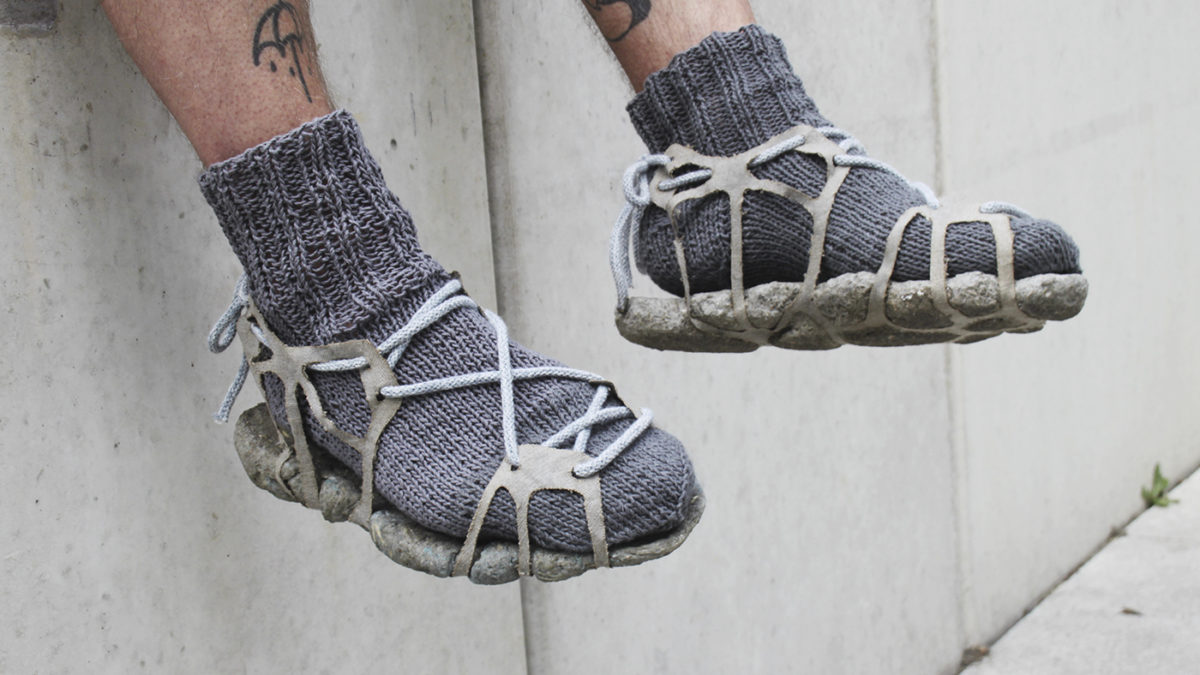 SHOES WITH AN EXPIRATION DATE, Laura Muth
Recently we talked about projects that try to fight the lack of sustainability in the fashion world, specifically in the accessories sector. Some of the main problems are the high pollution rate of some industrial productions (such as leather goods) and the use of non-biodegradable materials and bonding (for example for shoes). These aspects may create the so-called Downcycle: a typology of recycling where the recycled material is of lower quality and functionality than the original one and whose processing may cost more than the production itself. These problems, along with others, are accentuated by a seasonal production that follows the cycle of annual shows and events around the world. But what if we produce accessories and products with an expiration date?
Like many other biodegradable projects, the concepts of the expiration date and the product life cycle are fundamental aspects to find a solution to the aforementioned problems. With these ideas in mind, Laura Muth started to design a pair of modular trainers based on the building block principle. She is a student of the Master of Product Design at HAWK, University of Applied Sciences and Arts Hildesheim / Holzminden / Göttingen. (continues)
c
c
Right now, the shoes are a home-made prototype, realized with local and compostable materials, without any plastics. For the sole, Laura uses latex extract from the root of the dandelion (natural rubber) and waste materials such as straw or sawdust as fillers and natural dyes. The thin string is made with cellulose felt while the upper with woven hemp. The elements are not glued together, they can be assembled and freely combined: the upper shape wraps the lower part of the sole, in order to hold all the elements together.
The shoes are still in development and Laura is optimizing the shape and properties of the materials. There is no precise expiration date yet as each item has its own life cycle. The designer tried to include air and organic materials in the manufacturing process to reduce their life. The only truth is that the expiration will be far shorter than materials such as plastic, which can take several hundred years to disappear – releasing polluting microplastics into the environment.
Laura's aim is to create a recyclable product that can be composted in our gardens, which adds value to the environment. Her message is to demonstrate that it is possible to work completely without plastics, by replacing them with local and compostable materials.
Follow Laura Muth on Instagram to know more about the project!
Photo by Laura Muth
c
Do you want to see your project featured on WeVux?
Feel free to send us an email at [email protected] to know more, or visit our "About" page