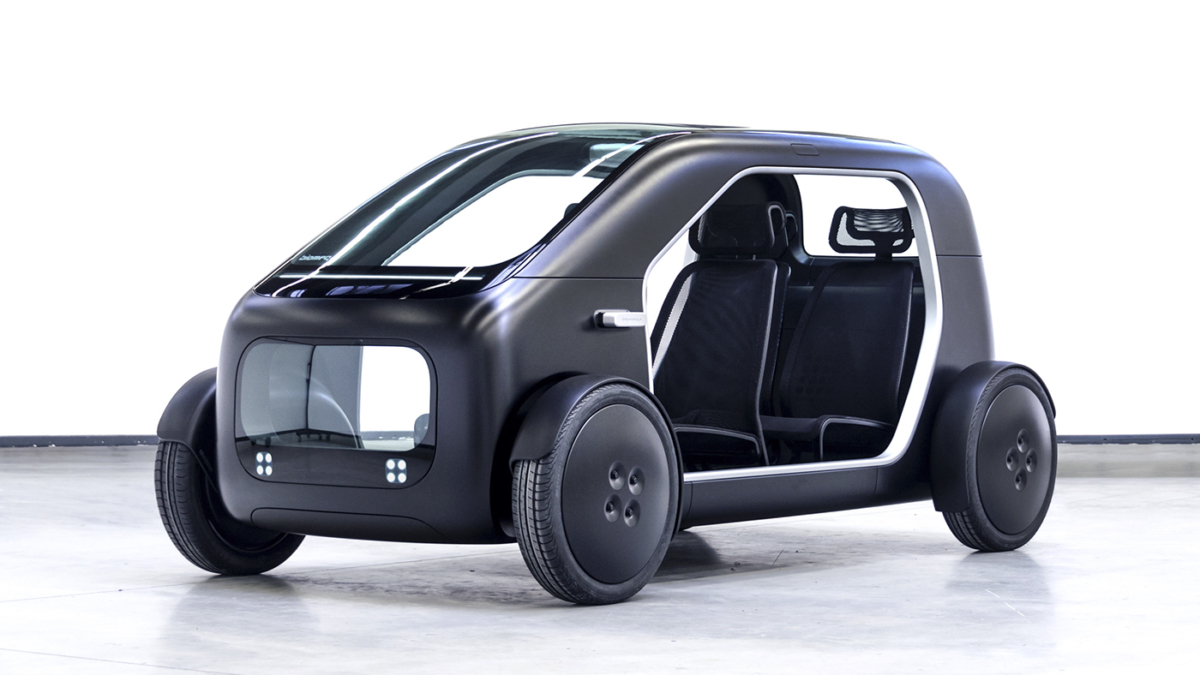 At Shanghai CIEE trade fair, Danish bicycle brand Biomega launched at their first electric car, SIN, designed with the city dweller in mind, as a connected, affordable and sustainable mode of urban transport.
The Danish firm previously created high-design and electric bicycles, produced in collaboration with big-name designers such as Danish design supergroup KiBiSi, London designer Ross Lovegrove and Bjarke Ingels of BIG to name a few. Like each of the Biomega bikes, the car's name is an abbreviation of the city that inspired it, in this case, Singapore. SIN incorporates four independent engines, four doors and four seats. Inside, its design has been reduced as far as possible in accordance with the less-is-more principles of Scandinavian design. An aluminium crossbeam holds up the steering wheel, and a large "info-tainment" tablet. Its minimal components and lightweight materials, such as modular carbon fibre, reduce its overall weight and battery consumption.
The company said that the car will be able to complete the 0-100 kilometres per hour standard in roughly 13 seconds, and can hit a top speed of 130 kilometres per hour. "We've been focused on urban mobility since the 1990s," said Danish design entrepreneur and Biomega founder Jens Martin Skibsted. "Biomega has always been about creating a paradigm shift in the way society imagines transportation. We feel that we are in an extremely strong position to design an electric vehicle (EV) that represents the frontier of the new mobility."
Backed by Hong Kong-based investment group EVE, the vehicle is due to hit the market in 2021-2023 and estimated to sell for €20,000.
All Rights Reserved to Biomega
(via dezeen)