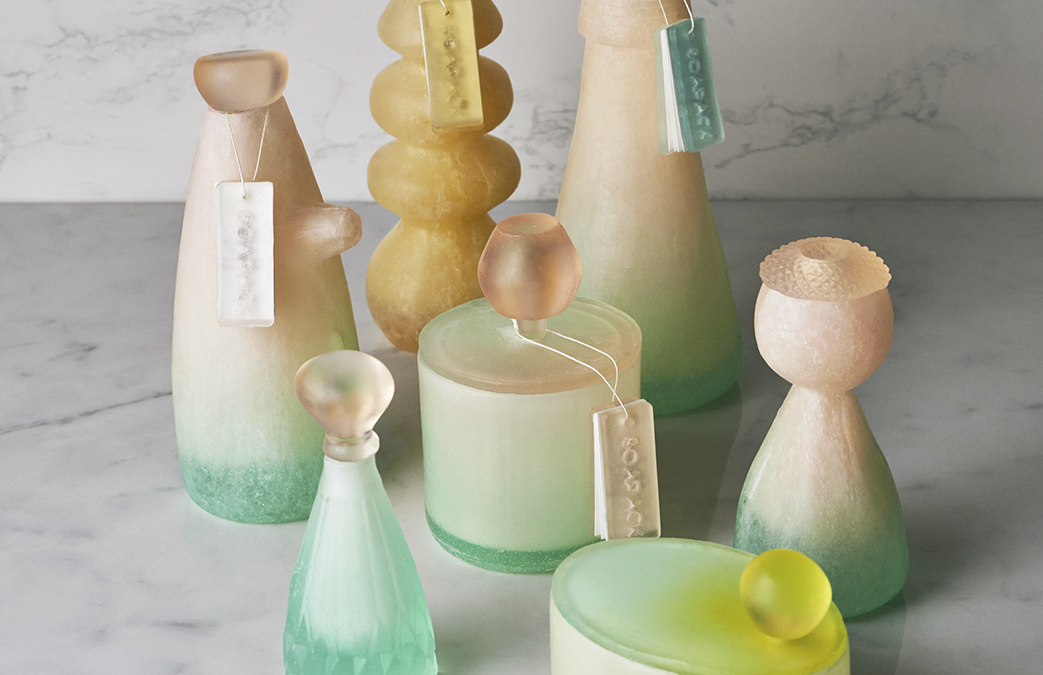 Mi Zhou, a student from Central Saint Martins Material Futures master's degree program, re-imagined the disposable nature of toiletry containers with her project Soapack.
Instead of plastic tubs filled with lotion, soap, and shampoo, Soapack are made of soap (as the name suggests). In soft shades of mint green, peach, and yellow, the translucent containers sport sophisticated designs that bring to mind classic shapes of perfume bottles and powder boxes. To complete her concept Zhou consulted with Yanhao Shi, a soap artisan, and Luis Spitz, an expert in the soap industry.
Read more about Zhou's project on the Central Saint Martins Material Futures catalog.
v
via designboom