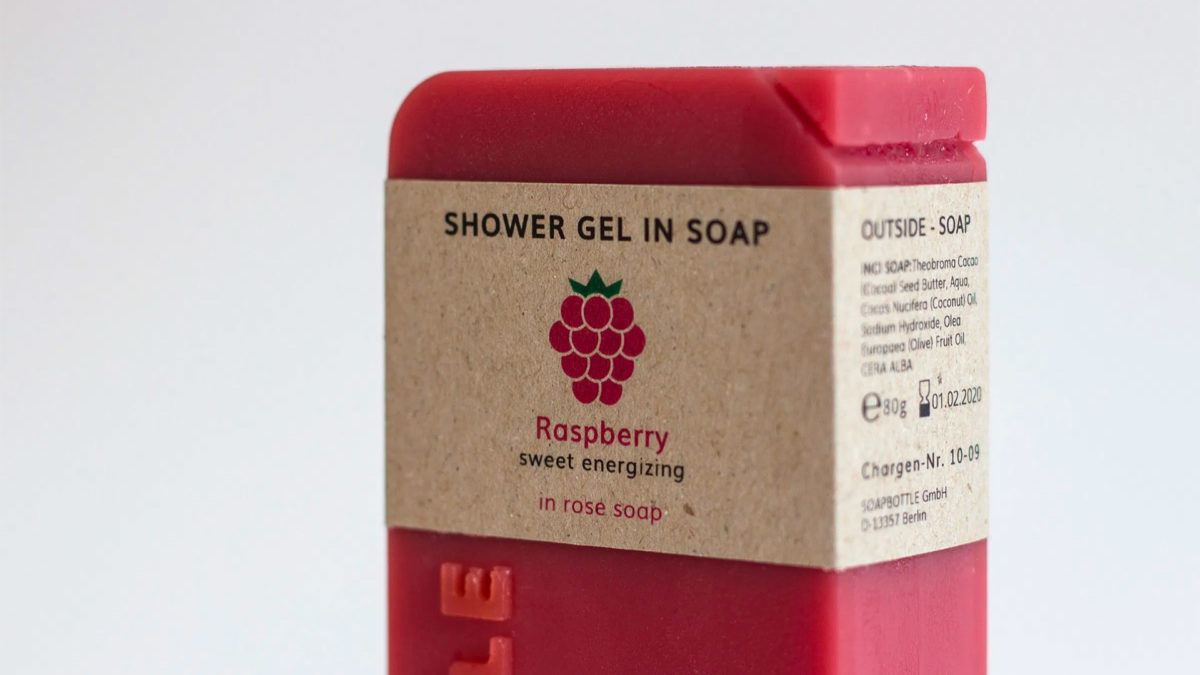 Jonna Breitenhuber is a talented product designer based in berlin. One of her project is SOAPBOTTLE, a packaging made from soap.
As the content within is being used, the soap packaging very gradually dissolves. When finished, remnants can be used again, as hand soap or processed into detergents. Soap is made of natural ingredients and is biodegradable: waste can be completely avoided.
Obviously, a soap packaging is – contrary to plastic – not unbreakable, it is water soluble, and the surface becomes slippery when used. Jonna has taken these disadvantages and turned them into design elements: the concept plays with the process of dissolution, with the transformation of the objects and the individuality arising from these aspects, highlighting the aesthetics of things that are meant to last only for a short time.
via designboom
V