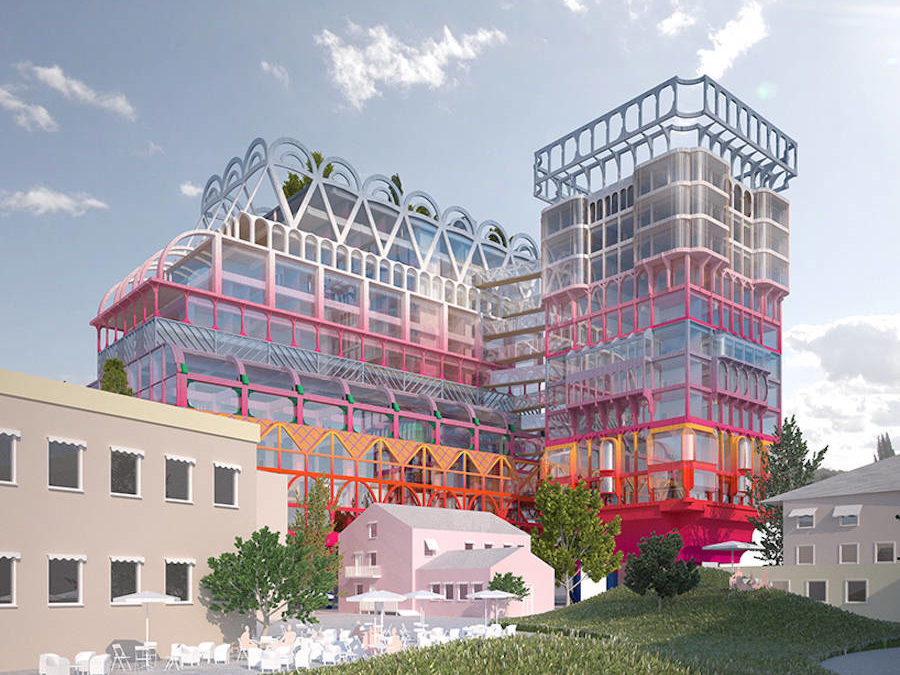 Space Popular is a multidisciplinary design and research practice led by architects Lara Lesmes & Fredrik Hellberg. They makes architecture, products, furniture graphics, interfaces and research.
They lately presented their project for a unique cultural center in Sweden. "Space Popular's proposal for a new culture center in the Swedish northern city of Skellefteå would be one of the largest public buildings in wood in the world. Housing a wide range of programs…the multifunctional building would gather activities that are today taking place in different parts of the city. This centralization offers great opportunities but also great challenges as this single structure has to reflect both commercial and public interests. Space Popular's polychromatic proposal would be the strongest architectural landmark of the north."
More projects in Space Popular's website!
All Rights Reserved to Space Popular
via fubiz