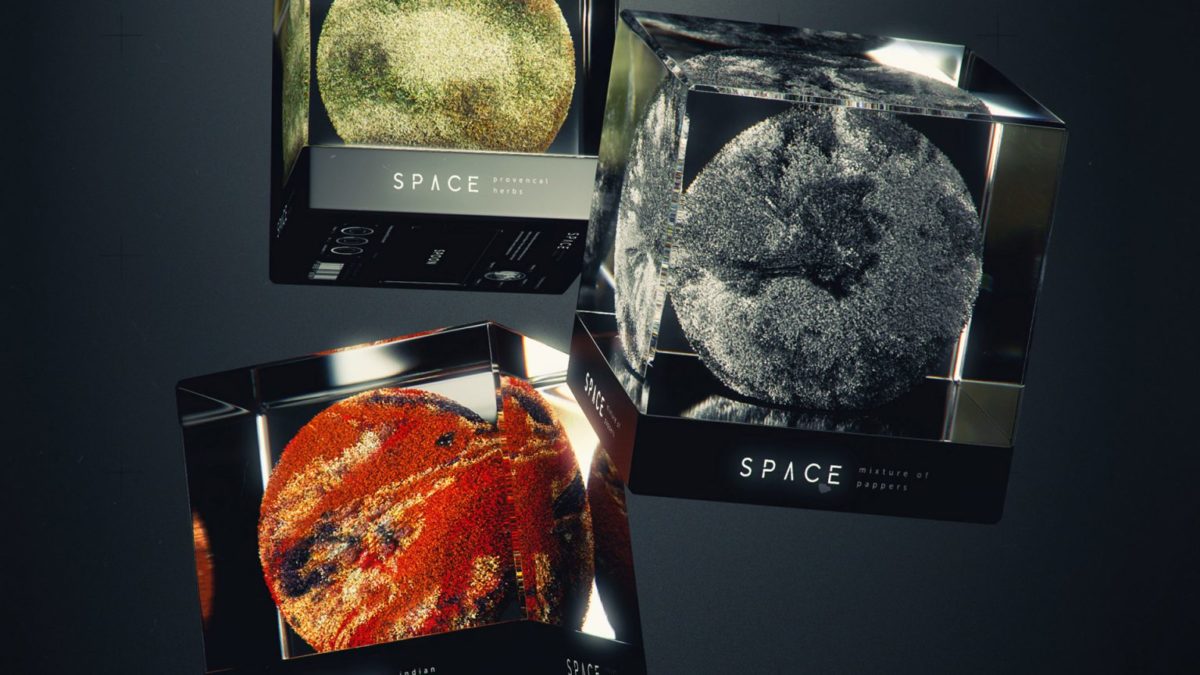 Unblvbl is a Russian branding agency based in Nižnij Novgorod. Their main focus is packaging design for the FMCG segment – fast moving consumer goods: food, drinks, cosmetics.
One of their latest project is SPACE, a clever concept for a set of spices and herbs packaging, inspired by space travel. The food is presented in glass cubes with spherical interior containers, creating planet-shaped models inside the sleek packaging. Each 'spice' planet was designed to be unique and organic. Every time someone uses the product, the visual presentation of the planet changes, mimicking the atmosphere of real planets.
A simple yet powerful project able to carry the user to a distant galaxy, far away from his kitchen. Visit Unblvbl to see more projects!
v
All rights reserved to Unblvbl