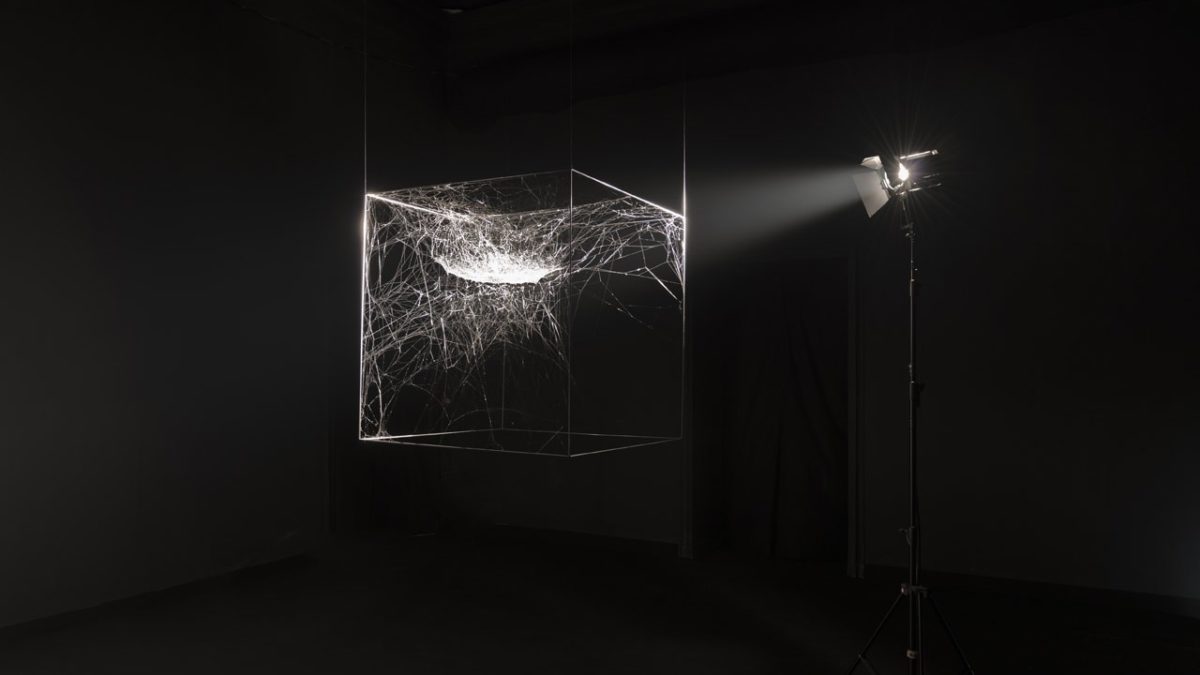 SPIDERS CREATING GALAXIES
Each spider spins a small universe. Tomás Saraceno creates a wonderful parallel between the world generated by spiders and the whole that we define as "unknown" or cosmic filaments.
Connections, relationships and empty structures are the main characters of these installations. Complex geometries are emphasized by the empty and the lights, so that visitors can catch even the smallest connection. Spiders create real sculptures, seemingly separated, these micro spaces are created by creatures waiting to interact with each other and with the surrounding world. Hybrid Webs, with its unique philosophy, has been exhibited around the world.
More projects on Saraceno's page
All Rights Reserved to Tomás Saraceno