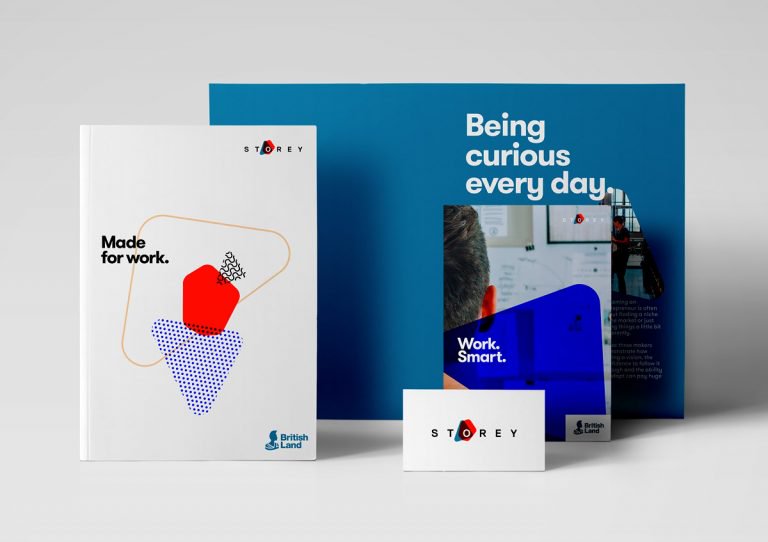 DixonBaxi is a London-based studio, and its aim is to change things for the better through creativity. They partner with important brands to help accelerate business and goals which create increased audience engagement, a more potent internal culture and sustained business growth. They work for media and entertainment, sports, cultural and new economy brands anywhere in the world.
The studio recently undertook a 6 month strategic and creative process working directly with British Land to name, develop and launch their new identity.
"Created to fill a clear gap in the London office market which customers say is not being satisfied, Storey provides offices for companies employing between 20 and 70 people who have outgrown co-working space and whose needs have evolved. We originated a new name – Storey – to capture the focus of the brand and service. More than a building – it's about the people and businesses inside. Supporting and amplifying their culture, productivity and work – ultimately helping tell their story.
The brand scheme will extend across interior design from furnishing, flooring, signage, wayfinding graphics as well as literature and short films with a digital experience to follow as the brand and service expands across new Storey locations. At launch, 80,000 square feet of flexible workspace is already being fitted out. An additional 80,000 square feet of space has been earmarked for a further wave of Storey openings over the rest of the year."
Visit DixonBaxi to see more projects!
All Rights Reserved to DixonBaxi