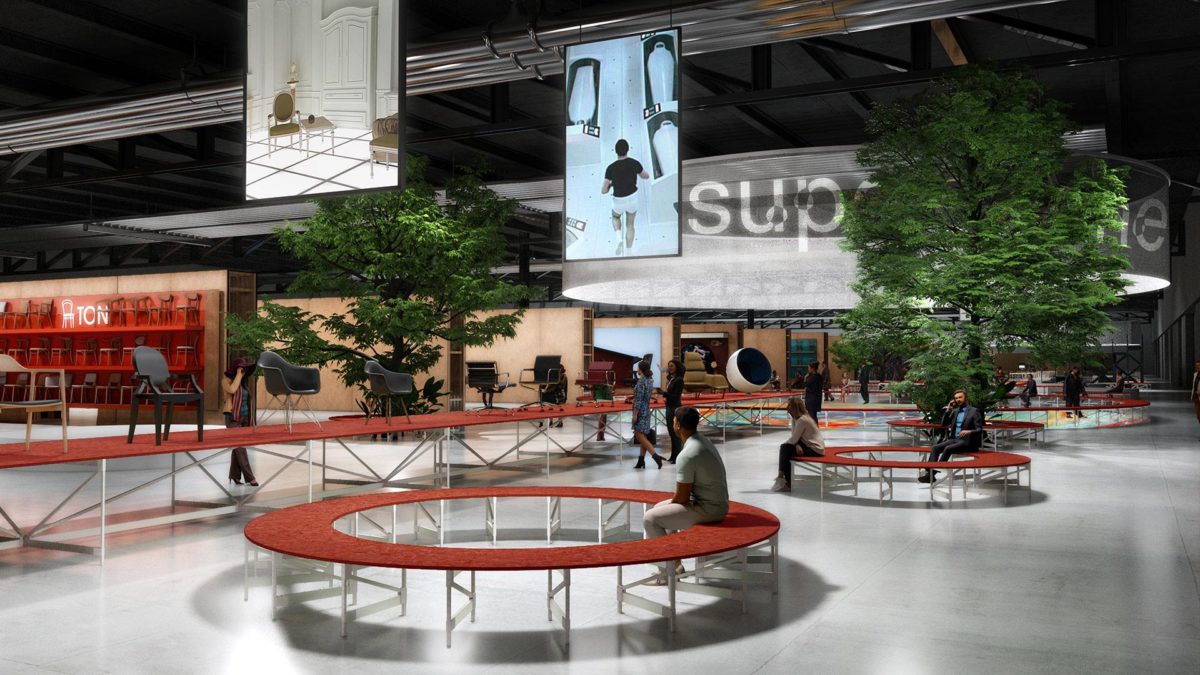 SUPERSALONE 2021 PREVIEW, pt 2
As we have already seen two days ago, this edition of the Salone del Mobile (5-10 September), called Supersalone and curated by Stefano Boeri, will be characterized not only by design products but also by widespread exhibitions and the theme of sustainability.
In addition to The Lost Graduation Show and Take your Seat, another exhibition not to be missed will be The Makers Show, the event dedicated to design-makers. The exhibition will see the participation of ateliers, studios, laboratories, and start-ups that bring together design and experimentation, new production techniques, and materials research in order to produce their own projects. Furthermore, it will complete the Salone del Mobile offer by giving space to independent design, bringing products that encapsulate "new economic, social, productive and relational values born of the intersection of craftsmanship and digital progress, local skills and global needs, specialist professions and collective narratives." (source salonemilano.it)
c
The exhibitions are accompanied by a daily program full of conversations, round tables, talks, and lectures, curated by Maria Cristina Didero. Humberto Campana, Bjarke Ingels, Carsten Höller, Paola Pivi, Beatriz Colomina, Cecilia Alemani, the Formafantasma studio, Philippe Malouin, they are just some of the protagonists we will see during the Supersalone days. In addition, thanks to the collaboration with the Milan Design Film Festival, every day at 4.00 pm it will be possible to see docufilms and in-depth videos related to the world of design and architecture and their current social and sustainable implications. On show: Newmuseum(s). Stories of company archives and museums by Francesca Molteni; Tokyo Ride by Ila Bêka and Louise Lemoine; Paradigma Olivetti by Davide Maffei; Precise Poetry. Lina Bo Bardi's Architecture by Belinda Rukschcio; Honeyland by Tamara Kotevska and Ljubomir Stefanov.
Another big news will be the presence of Identità Golose Milano – Hub Internazionale della Gastronomia which designed Identità Golose Food Court, the new tailor-made concept for Supersalone. Visitors will be able to taste the original recipes of some of the greatest Italian chefs and bakers including Carlo Cracco, Marco Pedron, Massimo Bottura, starred chefs Cristina Bowerman and Matias Perdomo, Eugenio Boer, Renato Bosco, Paolo Brunelli, and Andrea Besuschio. "Each of them will come up with an iconic dish – either sweet or savory – that the public will be able to purchase, putting together their own ideal menus to enjoy in an informal and inclusive environment."
c
Leaving Rho Fiera and moving towards the city center, we will be able to visit the Triennale di Milano which will become the city hub of the Supersalone: for the occasion, it will present Il Salone/la Città, an exhibition project conceived by the Triennale Italian Design Museum for the Salone del Mobile Milano, curated by Mario Piazza. The exhibition will show the cultural productions of the Salone in the city and will be developed from the archives of Triennale Milano and the Salone del Mobile.
As we can see, an edition full of surprises awaits us which, as the newly elected President Maria Porro said, will also be phygital: a mix between digital and physical presence that wants to offer an engaging experience allowing those who cannot be present to view the products on display, virtually visit the exhibitions, attend talks and lectures. The platform will also give visitors (online and offline) the opportunity to book products for purchase.
Waiting for September, you can find more details and buy tickets on the official website salonemilano.it
c