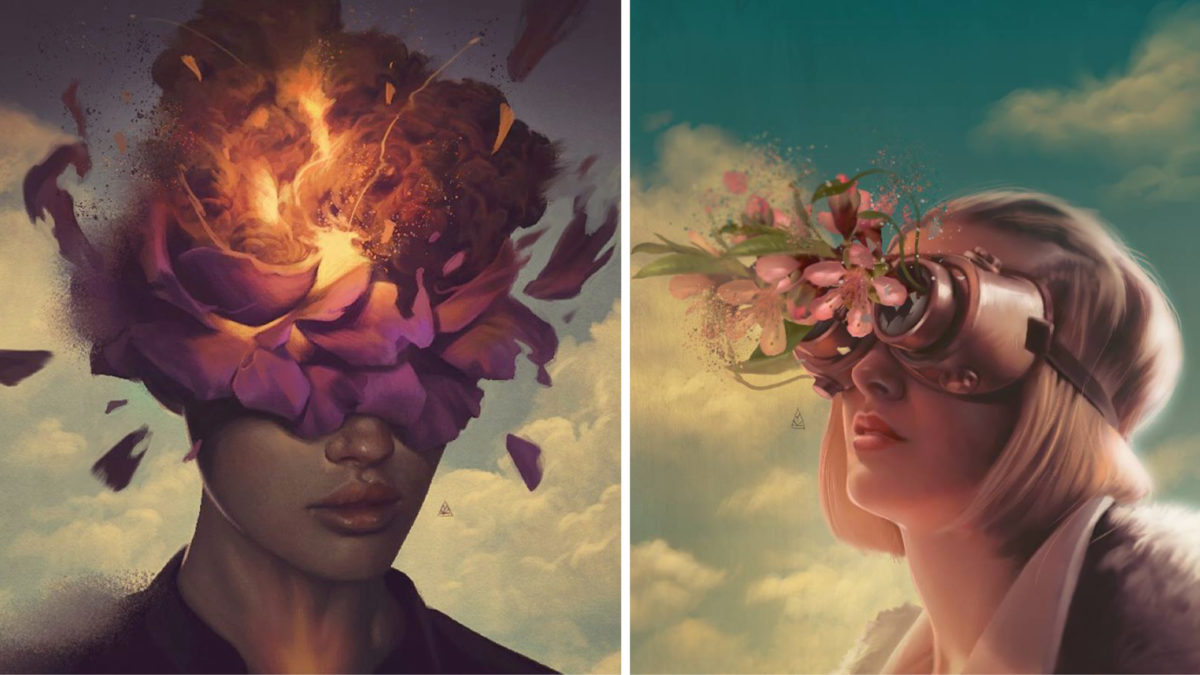 Aykut Aydoğdu is a Turkish illustrator based in Istanbul. His paintings are portraits meshed-up with floral, surreal elements with a distinctive and delicate digital brushwork.
He has the ability to create incredible scenes imbued with meaning, giving to human figures personality and sense of illusion.
His illustrations are inspired by oil painting technique and are able to lead the viewer into a world where postures and looks of the women portrayed are capable of capturing and touch deep, melancholic, romantic notes.
He often draws figures of women but his portfolio covers also different categories like movie icons and caricatures of disney characters. You can discover more of his work here and here.
All Rights Reserved to Aykut Aydoğdu