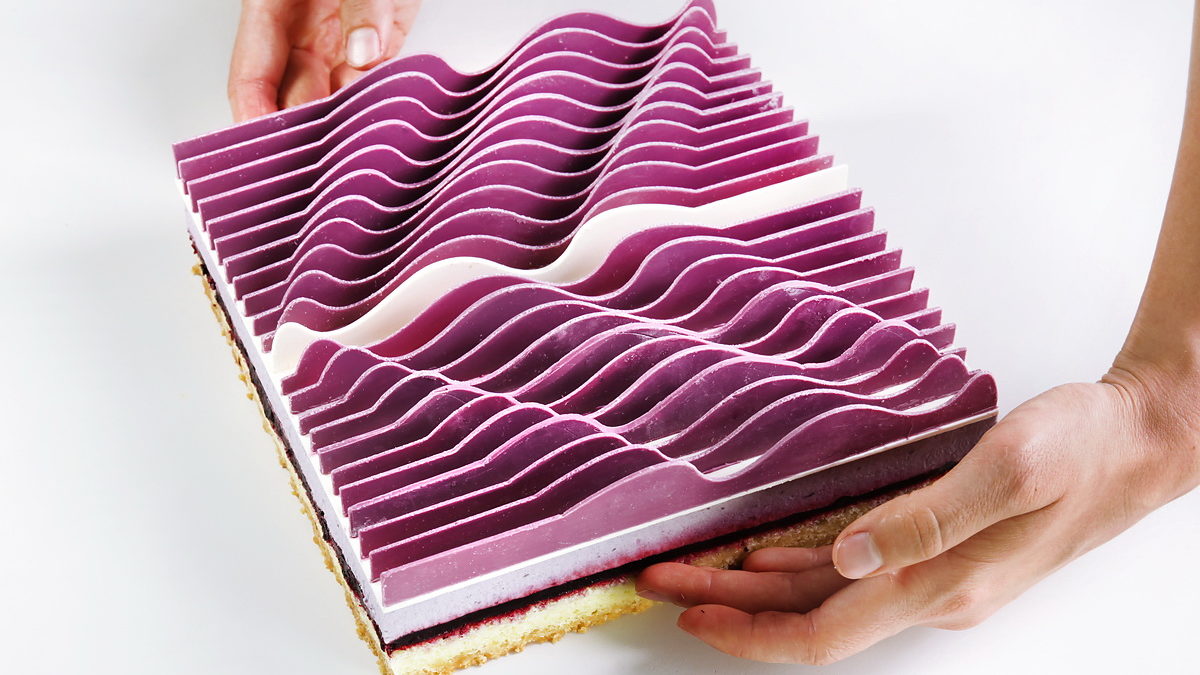 Dinara Kasko is not just an ukranian Architect. Dinara is a young (28) genius that creates edible art pieces. She melts architecture, modern technology and taste to create something stunning.
Kasko began her baking career all alone. As designing architectures, when she designs one of her cakes, her first thought is the form; she develops proportions, volume, color and texture, 3D programs and 3D printers help her to make this real. She mostly works on her art pieces using simple geometric shapes like cubes, triangles and sphere. The colors that she uses are red, black and white. By collaborating with the American artist Josè Margulis, she creates a a quartet of topological tarts that she named "geometrical kinetic tarts". José usually works with shapes, volumetric geometries, combining them in a continuum of colored layers.  Kasko interpreted the artist's practice to realize this brand new idea of dessert.
I suggest you to take a look on her website or check on her Instagram page to better understand what she can do.
All Rights Reserved to Dinara Kasko