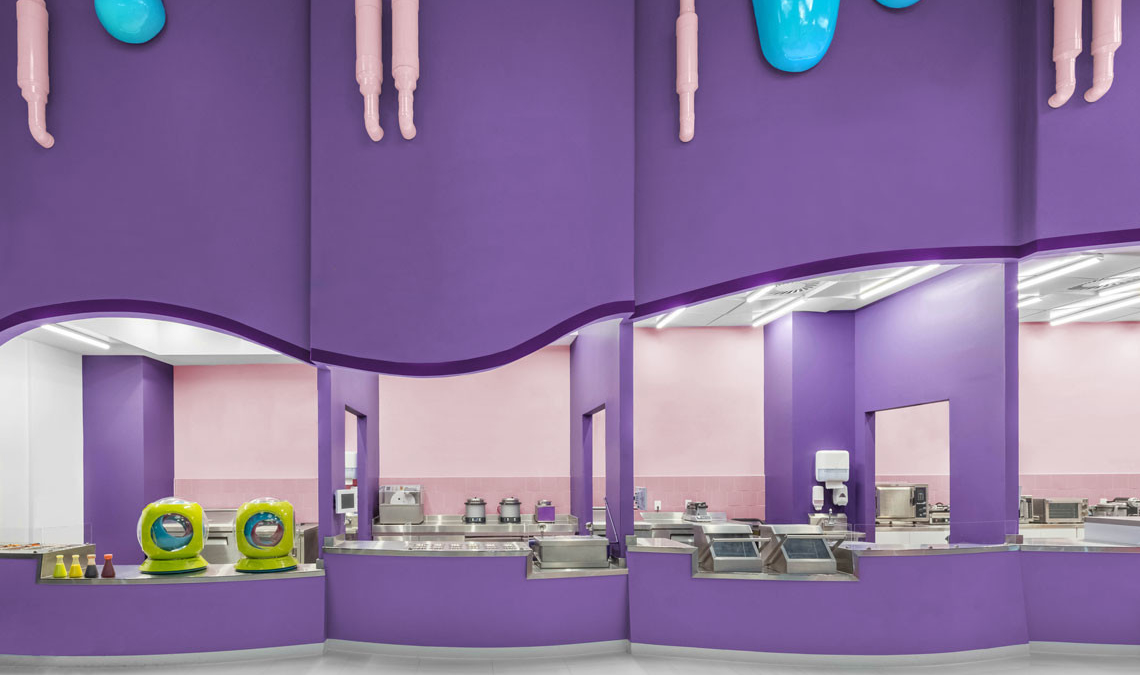 Anagrama is a multidisciplinary studio with work spread out into three big branches, architecture, branding and interactive design. As they said "Since our creation we decided to break the traditional creative agency scheme, integrating multidisciplinary teams of creative experts."
One of their architecture projects is SweetZag, an immersive space for children, to create… candies!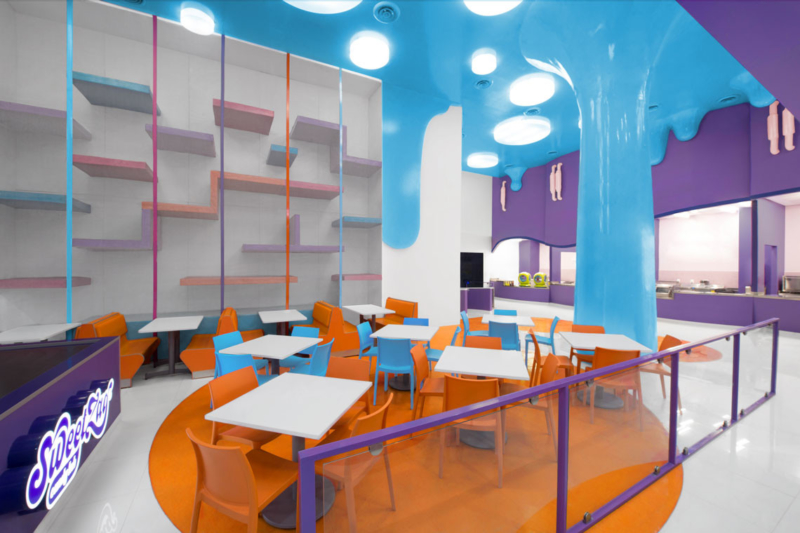 SweetZag is a fully functional kid candy laboratory located in Monterrey Mexico. The studio develop a secure but extremely fun space that invites the user to play while maintaining an open mind, a true crazy space where everyone can experiment and create their own sweet inventions. The project was developed as a full surreal experience with the main consumers in mind, little kids. Anagrama created a dream-like environment adorned with candy columns, a crazy melting blue ceiling, and a touch of industrial motifs as seen on the pipe-like structures on the walls. A great mixture of colors and organic shapes interplay to create an immersive experience worthy of Alice in Wonderland.
All Rights reserved to Anagrama